16 December 2016
|
Middle East
Cyprus Sees Opening Of Most Advanced Bio Printing Laboratory In 2017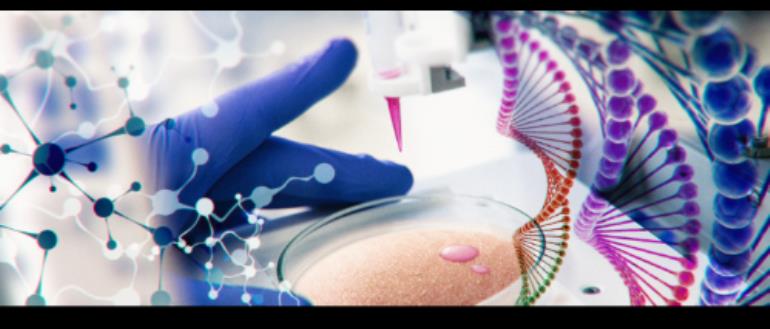 Cyprus State University and IQJET ARTISIA Company will open the most advanced bioprinting laboratory next year.
The project will be in collaboration of NextGene Biosystem (Blagoveshchensk, Russia), Amur State Medical Academy (Amur region, Russia) and IQDEMY SA Holding (IQJET ARTISIA Company is a part of the Holding, Switzerland). NextGene Biosystem and Amur State Medical Academy are leading science organizations for research on tissue engineering (cell engineering) and health technology in Russia.
Research activity at the new bioprinting laboratory will target development of disease treatment based on application of 3D printing for tissue engineering (structural cell changes).
Currently, IQ ARTISIA and NextGeneBiosystem are jointly developing an innovative bioprinter that creates a kind of artificial skin for patients with skin burns and scalds as well as tropical ulcer.
The bioprinting laboratory is a result of the long-term collaboration between IQDEMY SA and NextGene. It all started with joint research at IQDEMY CHEMISTRY laboratories in Novosibirsk, Russia. The laboratory is located in Novosibirsk Akademgorodok, a hub of companies from the IT, pharmaceutical, metallurgy and fossil fuels industries. The area is also sometimes called Silicon Forest.
IQDEMY CHEMISTRY's expertise encompasses research of material rheological properties, bio-ink and bioprinter engineering, meeting both biotechnology and digital printing requirements.
Bioprinting as well as 3D printing are promising fields of research for solutions for bio-cellular printing will undoubtedly advance medical science and implantology.
This is one of the reasons why the bioprinting industry gets popular among scientists and potential investors thus being a topic that is raised and discussed with ever increasing frequency by scientific communities. Last August, the Biointerfaces International Conference (BIC), one of the significant events of this industry, took place in Switzerland. The conference was organized by the University of Zurich. At the conference, Doctor George Güttinger specified the need for establishing a bioprinting laboratory in Europe that would cater to global demands for this technology.
This vision inspired ARTISIA IQJet company and initiated a meeting of Vladislav Mirchev (IQDEMY SA President), Olga Kondratieva (IQDEMY SA Development Director) and the Head of the University of Cyprus. Vladislav Mirchev and Olga Kondratieva represented ARTISIA IQJet Company. The meeting was organized by KPMG Company. KPMG is a professional service company, being one of the Big Four auditors, along with Deloitte, EY and PwC. On the other hand, KPMG is ARTISIA IQJet's official auditor. Further, Mr. Angelos M Gregoriades (KPMG Cyprus Chairman) and Mr. Tassos Yiasemides (KPMG Cyprus Board Member) attended the event on behalf of KPMG.
The companies' representatives discussed possibilities for joint investment in a bioprinting laboratory project. As a result, Artisia IQJet and University of Cyprus decided to start the scientific project for bioprinting industry research and development.
The project initiators are convinced, that joint research a the new bioprinting laboratory by NextGene Biosystem, Amur State Medical Academy and IQDEMY Chemistry as well as European Scientists will help to achieve scientific breakthroughs in bioprinting.