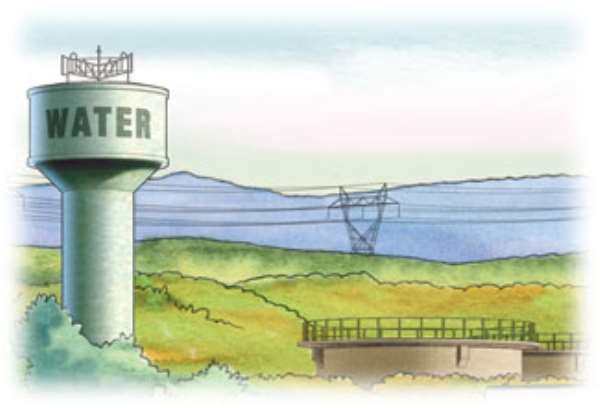 Accra, Feb. 22, GNA - Water and electricity tariffs for the period ending April 30 2005 would remain unchanged, the Public Utilities Regulatory Commission (PURC) said in a statement issued in Accra on Tuesday.
The statement, which was signed by Mr Stephen Adu, Executive Secretary, said the adjustment in tariff was to have been implemented and published as a statutory duty in line with the automatic adjustment formula.
However, "after reviewing the parameters for adjusting the tariffs, the Commission has decided that there will be no changes to the end-user electricity and water tariffs quarter February to April 2005" despite high average cost in some inputs, the statement said.
"Despite the relatively high average cost of crude oil and other cost escalations for the review period, a favourable situation has been facilitated by the high content of hydro in the electricity generation mix and the relative stability of the cedi," it said.