Changing The Face Of GJA Awards: Groupe Ideal Presents Two Cars As Price Packages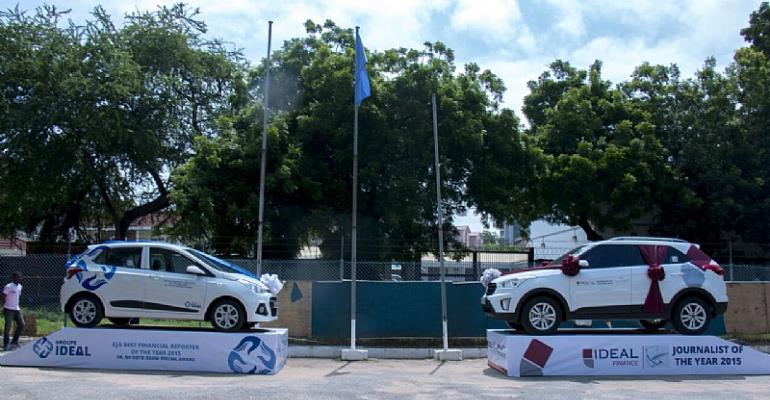 ''We are passionate about accurate reportage since it may make or unmake a nation and so as a source of motivation we decided to provide cars for this year's awards.'' CEO of Ideal Groupe, Dr. Nii Kotei Dzani made this statement when he presented the award prices for the 21st GJA Awards to be at held the State Banquet Hall on August 27, 2016.
The two cars will be presented to the overall best journalist and the winner of the Dr. Nii Kotei Dzani Special Award respectively.  The Dr. Nii Kotei Dzani Award would reward the Best Financial Reporter of the year.
Dr. Dzani believes that most of the problems facing our financial institutions resulting in a challenging economy are caused by bad journalistic reportage, hence the need to institute such an award.
Speaking at the press conference to present the cars, the CEO of Groupe Ideal, Dr. Nii Kotei Dzani said, ''We are committed to supporting institutions such as the GJA to encourage and motivate excellence in journalistic reportage as we sell Ghana to the world.''
The Group Head, Corporate Communications and Strategy Ekow Blankson, who understands the nuances of the profession said, "We appreciate journalism and our journalists in the country. Our journalists need the right tool to aid their work. We see them hustling for transport often after programmes. One of the ways to encourage them to come out with a well-researched and unbiased reportage, is to award good work with a vehicle, hence the gesture".
Responding to the historical presentation President of GJA, Mr. Affail Monney noted that this was the first of its kind. "We are happy to have these prices to award the journalists who performed well in 2015. Though healthy, I believe the competition will be keen in 2016. It will strengthen and motivate the various works of our journalist".  He thanked Groupe Ideal for the gesture.
Present at the occasion were, International Evangelist Dr. Lawrence Tetteh, the sponsors of GJA Awards and management of Groupe Ideal lead by Dr. Nii Kotei Dzani.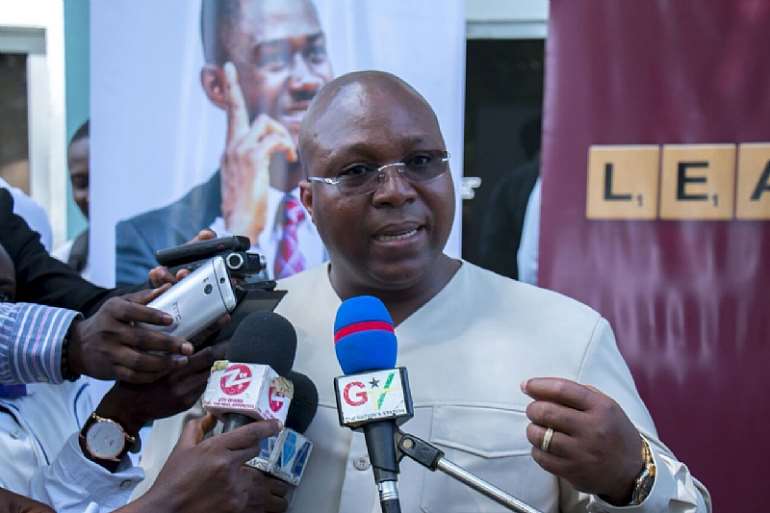 Dr. Nii Kotei Dzani
Groupe Ideal became the headline sponsor of the 20th GJA Awards. The firm has taken a notch further to become the title sponsor again this year.
Groupe Ideal is a registered management company with a core mandate to provide financial and managerial services to its subsidiaries operating in the areas of investment banking and fund management, business finance, commodity trading, asset solutions, mining and offshore consultancy services.
Some key portfolios managed by Groupe Ideal are Ideal Finance, FirstTrust Savings and Loans, Ideal Capital Partners, Ideal Trade a commodity and Trading Firm, Westfield off shore, Ideal Assets, Ideal Insurance Brokers, Ideal Financial Holdings, and Ideal Pension Trust.