Vote NDC out of power – Konadu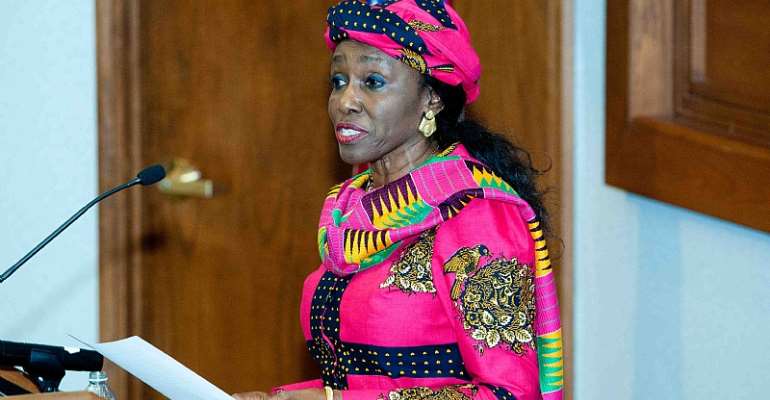 The Flagbearer of the National Democratic Party, Nana Konadu Agyemang Rawlings is advocating for Ghanaians to vote against the governing National Democratic Congress (NDC) on November 7.
Nana Konadu Agyemang Rawlings cited the Electricity Company of Ghana's over-billing of some Ghanaians due to faulty prepaid meters as part of her reasons for her call.
According to her, the government has woefully failed in improving the lives of Ghana and therefore must not be given another chance to further plunge the citizenry into hardship.
"The other thing that I think we should look at critically is the metering of electricity. How do you get somebody who has no clue about what kind of meters to bring into this country, to bring prepaid meters, faulty prepaid meters and force them on poor innocent Ghanaians. Why? You are discouraging us from making good use of what we have by bringing in faulty meters, this is totally unacceptable and for me on just this alone we must vote NDC out, Ghanaians, vote them out."
Last Wednesday, the former First First lady descended heavily on  President Mahama , saying his administration had woefully failed to address pressing challenges facing Ghanaians.
Nana Konadu in a video posted on Facebook cited the electricity billing challenges, high taxes on businesses and harsh economic conditions as instances that in her view, attest to the President's lack of critical leadership skills.
NDC lacks ideas
Nana Konadu has in recent times lashed out at the NDC for what she refers to as economic challenges Ghanaians are battling with.
Just recently, she stated that the party has the requisite ideas to create jobs for Ghanaian youth.
She said the economy is rather rolling back with businesses relocating out of the country as many more collapse due to high cost of doing business.
Nana Konadu revealed that she had received several calls from business owners in the country asking her to come to their rescue.
–
By: Marian Ansah/citifmonline.com/Ghana