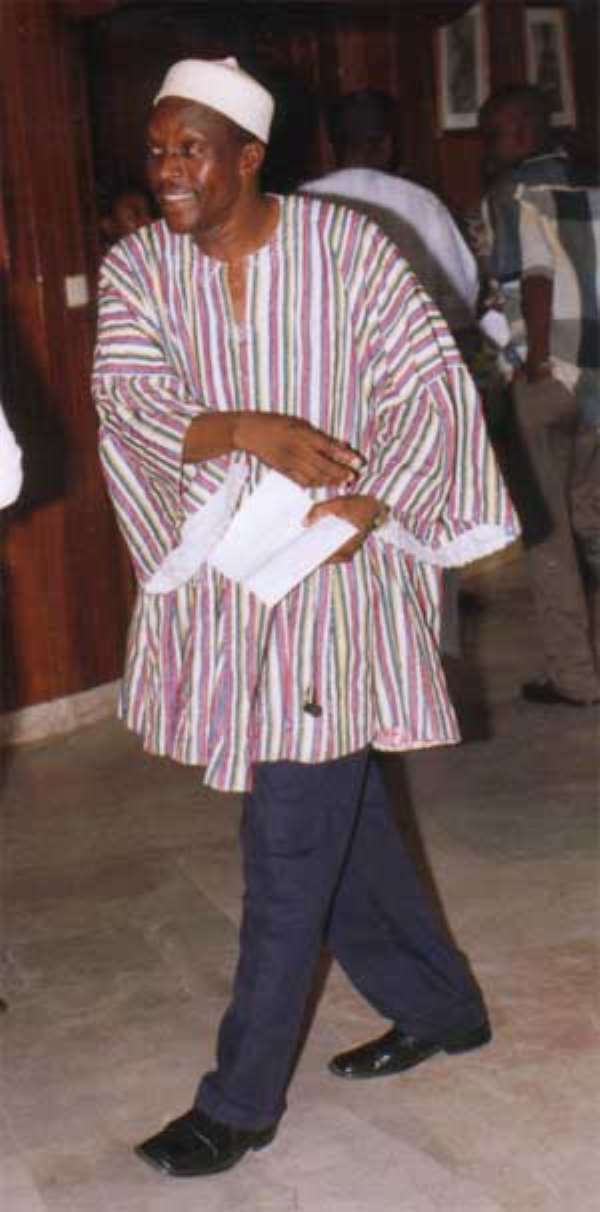 The Minority Leader in Parliament, Mr Alban Bagbin has underscored the need for the executive arm of government to devise practical and effective means through which its programmes will impact positively on the well being of the broad masses of the people.
He said for the policies of the executive to have a profound and meaningful effect on the lives of the people, especially the poor, it had to revise such policies and relate them to the real peculiarities on the ground.
Mr Bagbin, who was spelling out his views on President John Agyekum Kufuor's address to Parliament yesterday, remarked that the vast majority of Ghanaians were still smarting under poverty which keeps on worsening with the passage of time.
According to the Minority Leader, the statistical evidence of progress that the government was touting had not translated positively in the living conditions of the people. He said until drastic and far reaching measures were adopted by the executive to restore confidence and goodwill in Ghanaians, the claim of economic success would be a mirage.
He said the President's address was not reconciliatory enough, since it contained harsh words which did not encourage reconciliation among Ghanaians.He emphasised that the use of words like "dark days" and "harsh governance of past governments" was far from reconciliatory and stoked emotions among the people.
The Minority Leader noted that the address was not detailed enough, describing his statement on corruption and good governance as cosmetic and mere window dressing.
He said the government could only lay claim to good governance when the structures of institutions which strengthened it were properly resourced and the personnel motivated. Mr Bagbin said there were statutes in the law books that still stifled the initiative of the media, stressing that even though the Criminal Libel Law had been repealed, there were still the State Secrecy Act and the National Security Injunction in the law books.
He, however, conceded that the President was very much composed in his delivery and also touched on the most critical areas of the economy.