Teachers urged to help students achieve their dreams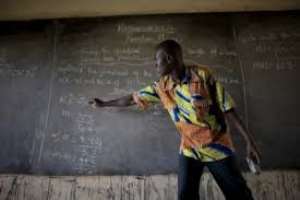 Mildred Siabi-Mensah, GNA
Apowa (WR), May 28, GNA - Madam Catherine Davis, the Former Tarkwa Municipal Director of Education, has called on teachers to handle students professionally and guide them to achieve their dreams.
She entreated the teachers to help the children to achieve their goals through quality tuition relevant for positive growth.
Madam Davis was speaking at the 40th annual national Conference of Managers of Catholic Educational Units (COMCEU) at Apowa in the Ahanta West Distruct of the Western Region.
It was on the theme: Catholic Education: 'Formation for Transformation,' chosen to reflect the need for education to produce upright, transparent, honest and economically empowered citizens who abhor wrong doing and respect one another and the rule of law.
Madam Davis said teachers and education managers were pivotal in the quest for a truly transformed society.
'Our task is crucial as educators. The child made by God has no manual and it behoves on teachers to help transform, grow and develop their innate potentials positively,' she said.
Reverend Father John Amankwa, the President of COMCEU, expressed gratitude to the leadership of the Catholic faith for their contribution towards achieving quality education in the country.
He, however, called on government to allow religious bodies to perform their traditional role in education delivery adding; 'the dialogue between religious leaders and government on education partnership has been unreasonably too long'.
Ms Rosemond Austin, the Western Regional Manager of the Catholic Education Unit, bemoaned the falling standards of education in public schools and encouraged stakeholders, particularly the mission schools, to raise the bar.
GNA