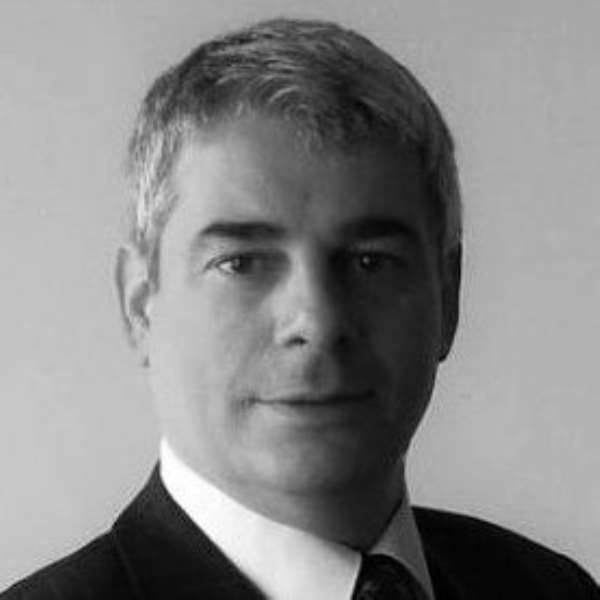 Obviously choosing a BoD properly should result into a visible and measurable set of benefits for any organization. This article will give you a brief exposure on some of guidelines, rules of thumb and best practices. Most of these are also applicable when you are setting up a Board of Advisors for your organization or any other Governance Body.
The Value of a BoD
Before we go on with how to set up a BoD, let's again briefly consider its value. Every Managing Director/ CEO/ Business Owner spending infinite hours running an organization, s/he will get 'too close emotionally' to it to see any faults – it's our human nature. So, if you get some outsiders who are not involved in the daily run of the organization, they will bring you an external set of views on how your organization is running and whether operations are still aligned with the organizational vision and mission. They will also give you –hopefully a full bouquet of- ideas on how to improve performance and how to move into the future.
These individuals could be people like a sales/ business development executive, a senior banker an/d or accountant, a seasoned operations executive, a lawyer, a marketing expert, etc. Even the CEO/ Managing Director/ Owner of an organization in the same industry as the one you are in. Or simply a mature person with ample business experience who is an excellent source of business contacts.
Btw, if you are a Startup or a smaller organization, the right BoD could add to your valuation.
Questions to Ask Loud
When you are thinking of choosing any person for your Board, ask yourself these questions (no, this is not an exhaustive list):
Do they offer expertise that you really need at this point in time? Remember that a BoD Member serves for just a few years so no need to acquire Members whose expertise might be needed 3-4 years from now. Also don't 'duplicate' expertise- i.e. don't put 2 lawyers or 2 accountants or 2 whatever SMEs (Subject Matter Experts) on your Board; you are not Noah to have two of everything onboard (sorry- my Greek sense of humor).
Do they have a different way of thinking or seeing things that you do? I.e. you want to have thought- diversity – it could be so valuable.
Do you connect with them? In what way? Remember all relationships have human elements and connecting with them is the first step towards open, transparent, continuous and proactive communication.
Extremely Important: What Is their Integrity and Quality- of- Character? You don't want to have someone who will embarrass you or create potential issues with their behavior. Remember that IMF guy in NYC? I am sure you do.
What are their personalities? Will they get along with the other BoD Members? Remember that in an essence you are building a team.
Are they Control- Freaks? Your BoD Members should able to provide insight & direction to your organization without getting into operational details. Remember BoD members are not hired personnel in any operational sense.
Do they understand your Industry and your Market? There might be an exception where you have decided to get a complete 'outsider' because s/he is an 'idea-factory', but as a rule of thumb: you don't want to be placed in a situation where you would have to explain something a zillion times.
Do they understand what Governance really is?
Can they challenge the executive management's point(s) of view?
Can they bring you financing if/when needed?
Are they really strategic thinkers?
Are they open networkers and happy to share their connections and introduce you to influential potential buyers of your products or services? Do they even have such extensive and high-impact networks?
If you are a non-profit, are they passionate about your cause? Why they want to volunteer?
If you are a startup, do they have ample experience specifically with startups?
…..
Board Areas of Expertise (to look for)
You should really make sure that ideally all these areas of expertise are covered by your BoD Members:
Legal representation, especially if you are in a highly regulated industry (Banks, Casinos, etc)
Accounting/ Finance.
Technical obviously extremely valuable for an IT or any other kind of technology & manufacturing organization.
Operations. Someone who brings everybody back to 'reality' after a brain storming session and envisions clearly how shape that reality. Someone who will challenge not the operations but the directions of operations in your organization.
Public Relations. Ideally someone who has experience with damage control if things go really wrong.
Branding & Marketing.
Environmental representation – well for some industries this is a must.
Corporate governance & Regulatory compliances.
Stockholder relations. S/he could be the same as your PR Board Member.
Labor issues. If there is an Employee Union, you will need someone with that experience.
Please, don't get stuck with these numbers – you don't need a BoD of 10 people; maybe not all these apply to you as an industry or at a given point in time and maturity level of your organization. The important thing is that you have BoD members who can set and safeguard the direction of your organization and be the gatekeepers of its vision and mission.
In Conclusion
These are just a few teasers on the topic – just Food for Thought. Hopefully they have created the relevant awareness to this issue.
The 2nd part will be available online tomorrow.
Whether you are busy setting up or about to set up your BoD or BoA, it's good to be aware of some of the key- elements that go into forming a Board.
Thank you,
Spiros
About the Author: Spiros Tsaltas is a seasoned Technology & Operations Executive and Management Consultant; he is also a former University Professor (RSM MBA, CUNY, etc). Spiros has hands-on experience on setting up all sorts of Startups both in the US and in Europe. He is an active transformational leader and strategist who has also years-long experience with Boards of Advisors and Boards of Directors. He is currently assisting a couple of Ghanaian companies with the setup of their BoDs.
Spiros welcomes any feedback/ comments/ remarks/ suggestions via your email message to [email protected]
© 2016 Spiros Tsaltas