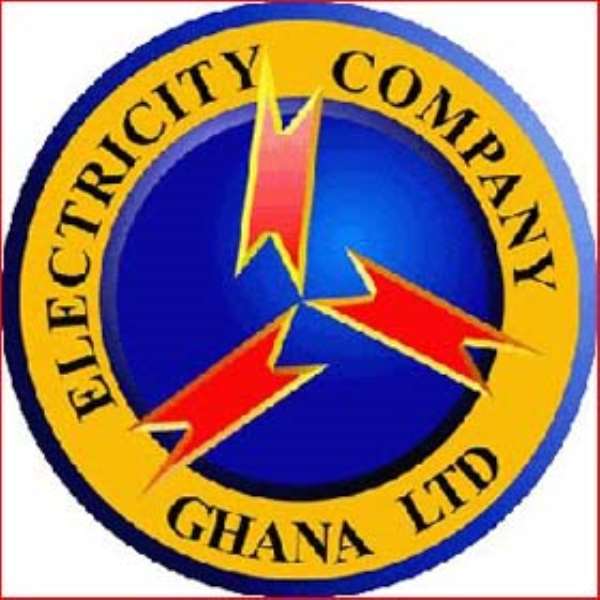 It is evident without any doubt, that the Electricity Company of Ghana, aka the 'Electronic Crime Group' (ECG), are nothing other than a 'gang of daylight robbers' out to fleece Ghanaians of the little that is left of the salaries of the ordinary worker after the payments of unprecedented income taxes and other inhumane taxes imposed on salaried workers.
If it is not electronic fraud, why is the ECG hell-bent on replacing all post-paid meters with pre-paid meters? If a customer pays their post-paid/monthly bill within two (2) weeks of receipt, then the ECG has no valid reason to replace such a customer's meter with a pre-paid meter. Pre-paid meters in the real sense of their usage, are meant for consumers who are not able to settle their post-paid/monthly bills within two (2) weeks of receipt. That is, in countries like Britain, where the electricity suppliers are not out to cheat the public in the name of supplying electricity.
The ECG is currently replacing all post-paid meters across the country with pre-paid meters without any criteria. Ghanaians deserve to know why their post-paid meters are being replaced with dubious and sinister motive equipment termed pre-paid meters. ECG are acting like a law unto themselves which should not be allowed to continue. In this era of Probity, Accountability and Transparency bequeathed to Ghanaians by J.J. Rawlings and his affable and capable wife Nana Konadu Agyemang Rawlings, Ghanaians are not going to permit a bunch of individuals professing to be electricity suppliers when in actual fact, they cannot supply electricity continuously for twenty-four (24) hours without an interruption or at the legally permissible voltage level without any fluctuation. The ordinary Ghanaian did cause the ECG having obsolete equipment. The ECG failed to update their equipment at the right time due to the waste in its operations.
Ghanaians are discerning and not the 'fools' that the ECG takes most of us to be. The latest pre-paid meters are such that, when a customer tops up their electronic card and load it onto the meter, it displays the expiry date of the credit. This is daylight open theft-cum-robbery! Since when did electricity credit began to have an expiry date? What research was conducted by experts in energy production and supply on the basis of which ECG is using to determine the expiry date of electricity credit of Ghanaian pre-pay customers? This is nothing other than electronic fraud being perpetuated on Ghanaians by a State owned so-called limited liability company.
In other instances, some customers have bought electricity credit, load onto the electricity meter, and proceed to switch off all electrical gadgets at home in a bid to test the electricity meter, and low and behold, the credit got finished without any electrical equipment being turned on. This is 'hit and grab' under the blue skies of Ghana.
ECG goes about fooling some customers with the word 'bonus'. ECG does NOT give any customer a bonus. What is fed onto the meter by the customer when the normal credit is exhausted is the 'emergency credit'. This is deducted when the customer purchases their subsequent credit. There is nothing like a 'bonus' from ECG. Only 'Tigo Telecommunications' gives a bonus in the real sense of the word.
It surprising that, this government has looked on with disdain whilst the ECG acts with impunity by imposing all these hardships on Ghanaians in the name of 'breaking even' or making a profit. The actions of the ECG, it is submitted, are aimed at making this government more unpopular and the ECG has succeeded in doing so. How can the government sit down unconcerned and allow the ECG to disconnect electricity supply to health and educational institutions? In some instances, the ECG has replaced the post-paid meters of Ministries, Departments and Agencies with pre-paid meters and this government appears not to be bothered. Mr. President, Ghanaians deserve some sort of comfortable living. Ordinary Ghanaians do not want to live like Kings, Queens, Presidents or Ministers, but just to be able to turn on the lights to power the fan and the light bulb in this seething heat and era of armed robberies, to enable us get at least 6 hours trouble free sleep after our days' hard labour and getting paid peanuts.
To be continued
Alhassan Salifu Bawah (Lecturer)
School of Administration
University of Education, Winneba
Email: [email protected]