I Will Show Your Naked Photos, Kennedy Tells Schwarzenegger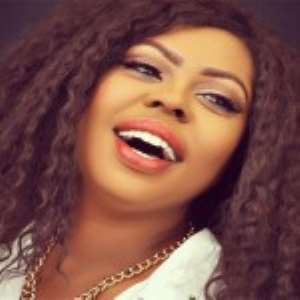 Member of Parliament (MP) for Assin Central, Kennedy Ohene Agyapong, has said he would put in the public domain naked photographs of Valentina Nana Agyeiwaa aka Afia Schwarzenegger, host of Accra-based Okay Fm's mid-morning show, 'Ye Wo Krom.'
"That girl (Valentina), I will bring you her naked pictures. I will put it on social media and everywhere. I will publish her naked photos. I will insult her and ensure it enters into her bones properly.
"She can insult everyone in this country but certainly not me. I will insult her properly; I am ready for her. Every studio you call me, every station, I will answer that girl," angry-sounding Kennedy Agyepong yelled on his radio station, Oman FM, Thursday dusk.
The lawmaker did not allow himself to be restrained as he went all out making blatant vulgar utterances and insulting Afia Schwarzenegger with strong adjectives that could be libellous if repeated in print.
The Assin Central parliamentarian said he was angered because he had received several calls that Afia Schwarzenegger, while hosting her 'Ye Wo Krom' show, had made uncomplimentary comments about him and insinuated that his station – Oman Fm – was not doing well economically.
DAILY GUIDE did not listen to what exactly Afia Schwarzenegger said about Kennedy Agyapong on her programme, but a report by peacefmonline.com quoted her as saying, "I'm not saying Mahama is the best or worst president ever in the country, but if you want to attack him attack his governance but don't accuse his mother and brother of selling drugs. Kennedy Agyapong, Ghanaians want me to ask you the kind of work you do. At times we are not able to tell people the truth straight in their faces. Kennedy Agyapong, what work do you do? That radio station which has collapsed? The station which I cannot tune in even though I stay around Madina? Anybody who will be arrested in connection with cocaine is your friend. Ghanaians want me to ask you the kind of work you do since you claim Mahama's brother and mother deal in drugs."
.
Kennedy Agyapong, apart from threatening to publish Schwarzenegger's naked photographs, made very offensive comments on her persona and said he would insult her until she runs out of town.
Reports went viral especially on the social media that Schwarzenegger had been sacked from Okay Fm but management of the station told DAILY GUIDE that it is not true and that she remains host of 'Ye Wo Krom.'
Both Kennedy Agyapong and Afia Schwarzenegger have a penchant for getting emotional and going overboard in their public comments.
Indeed, Afia Schwarzenegger has also put out an audio recording in which she responded to Kennedy Agyapong's threats and vulgar attacks in equal measure.
It is not certain how the unfolding drama between the two would end and whether it would be anytime soon.
A DAILY GUIDE Report