PPAG introduces leadership and managerial tool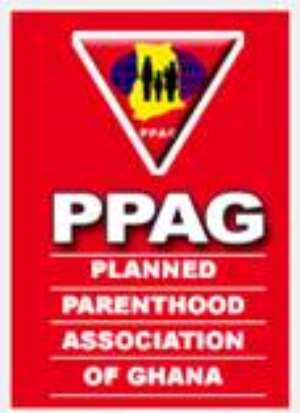 Accra, Jan 20, GNA - The Planned Parenthood Association of Ghana (PPAG) has introduced a Leadership and Development Programme Plus (LDP+) tool to enable institutions to determine pitfalls within their organisations and come up with action plans to solve those challenges.
The LDP+ is a participatory leadership development process that enables teams to face challenges and achieve results through a process of action-based learning. The LDP+ tool allows both leaders and co-workers within institutions to generate ideas and make it easy for performance monitoring.
Mr Albert Wuddah-Martey, Director of Programmes PPAG, made this known at a stakeholders meeting in Accra.
He said 'This will allow team leaders apply all that they have learnt in addressing challenges and will as well ensure staff members demonstrate leadership attitudes towards work'.
Ms Lourdes De La Pezza, USAID Facilitator of LDP+, said the tool enables institutions and facilities to draw up their own mission and vision as their guiding principle to achieve their targets.
She said the process allows institutions and facilities to scan their obstacles and root causes, draw a priority action plan, align and mobilize for a stakeholder meeting to come up with solutions and inspirations to motivate others to achieve the said target.
'This is a self-assessment tool that keeps workers on their toes at all times and does not give grounds for laziness and idleness in organisations,' she added.
Mrs Elizabeth Acheampong, Kotoso Project Coordinator in the Kwahu East District, noted that the project during its implementation in the District has been able to increase the uptake of reproductive health and safe motherhood services by 21 per cent among men, women and young people by the end of November, 2015 though the target was 25 per cent.
Nana Ama, Project Coordinator at Sogakope in Volta Region giving her report also stated that the implementation of the project has made Sogakope PPAG Young and Wise Clinic the first point of call in adolescent sexual and reproductive health information and services for the youth in the township.
She said the model has been effective in the Sogakope township to the extent that it has increased the number of youth between the ages of 15 - 24 having Access to Sexual Reproductive Health services in the clinic from 89 to 101 per month.
GNA