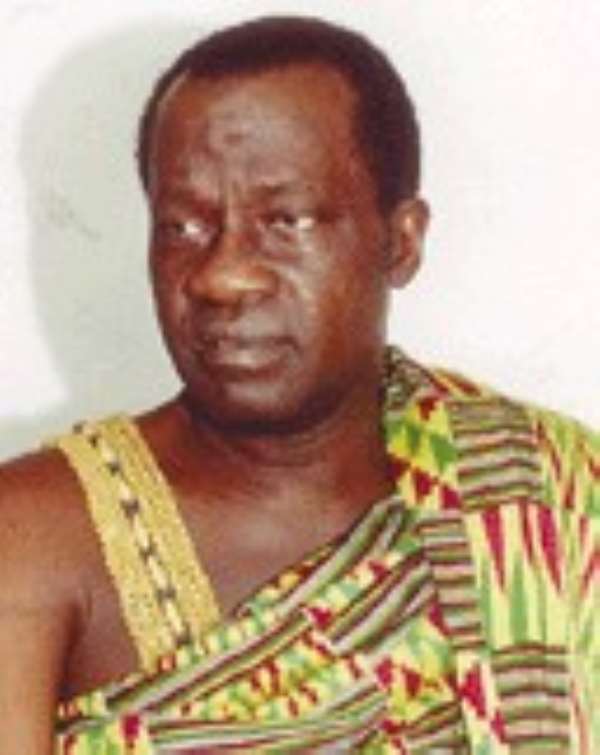 Koforidua, Nov 15, GNA - A faction of the Yiadom and Hwere royal family of the New Juaben Traditional Area has denied claims of the Omanhene, Daasebre Dr Oti Boateng, that the chieftaincy dispute in the family had been resolved.
The faction said the impasse between the royal family of New Juaben and Old Juaben that the Asantehene, Otumfuo Osei Tutu, asked Nana Otuo Serebuor, the Omanhene of Juaben, to resolve was still pending.
The denial was contained in a statement Nana Topen Siriboe Boateng, a spokesman of the faction, read at a news conference at Koforidua.
The faction said the statement was in reaction to a claim by Daasebre Oti Boateng at a recent durbar to mark the Adae Kese festival. It cited the continued suspension of the Nkonyasoafohene (chief stool carrier) by the Omanhene as an example of the continued impasse.
''His installation of some persons as heads of the Akwamu, Asokwa and Ano clans instead of the rightful royals is contributing to tension and disunity among us.''
The statement claimed that it was due to the dispute that the Asantehene refused to stop at Koforidua during his recent trip to Worawora and Jasikan in the Volta Region.
It accused the Omanhene of selling lands acquired by the late queen mother, Nana Juaben Serwa, saying, "We are the rightful inheritors of the queen mother" and called for investigation by the Lands Commission.
It appealed to the government to publish the details of the committee of enquiry into the chieftaincy dispute set up by the PNDC in 1993 that recommended the destoolment of Nana Topen Siriboe Boateng, paving the way for the enstoolment of Daasebre Oti Boateng. On the renovation of the palace, while the faction commended Daasebre Oti Boateng for undertaking the project, it denied that it was totally financed from his own resources.
It said there were contributions from citizens of the area in the United States and United Kingdom.