Violent Demo: Police have no right to punish anybody- Attafuah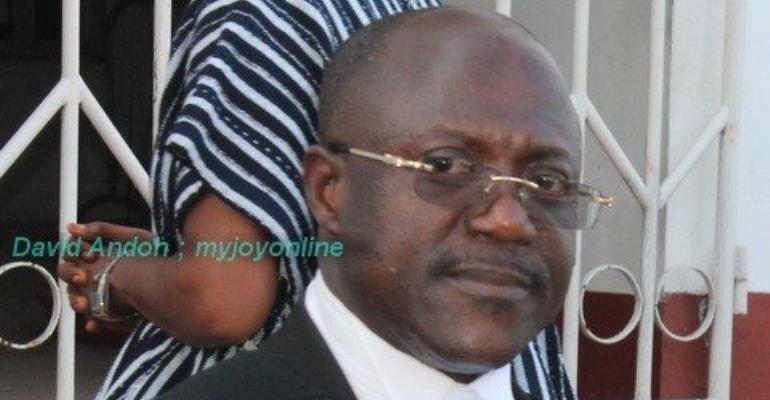 Criminologist Ken Attafuah has decried the deployment of violence and brutality against protesters Yesterday by the police during a demonstration to a new voters' register.
Prof. Attafuah said those empowered by the state to wield "deadly force" have a greater responsibility to "show decency and fairness."
In an interview with Joy News, the Acting Dean of the Faculty of Law at Central University, regretted the brute force used by the police to rein in errant protesters.
Tens of protesters sustained varying degrees of injuries after they were whipped by police personnel for breaching the law.
Some of the protesters were said to have used a route not approved by the police whilst others were also accused of pelting the police with stones.
The police dispersed the crowd with tear gas, horse-whipped others and arrested 34 of them.
The police reaction has come under major scrutiny by some members of the public but they have been resolute in the defence of their action.
Director of Police Public Affairs Superintendent Cephas Arthur said they had to use minimal force to prevent the situation from getting out of hand.
But in a reaction, Prof. Ken Attafuah, who is also a lawyer, said the police action is unfortunate.
He said even if the protesters were deemed to have broken the law, the police had to be more professional in handling them.
He told Joy News the police administration had not learnt lessons from the 1948 riots which resulted in the needless deaths of three ex-servicemen- Seargeant Adjetey, Private Odartey Lamptey and Corporal Attipoe.
Whilst admitting that the police can use minimal force to overpower a violent suspect, he was quick to add that once the suspect is subdued and submits to the authority of the police, any whip, slap, becomes an assault and a use of brute force.
He explained the force is not applied on the basis of anger; "people can be inconsiderate, irrational but the police are trained to control their anger" at all times.
"After you have subdued a person, there is no basis to subject them to assault. When you do that you punish the people. The police have no right to punish anybody," he said.
Prof. Attafuah said the police must find better ways to control crowds rather than resort to violence at the least provocation.