Health Sector Workers' Union is 50 years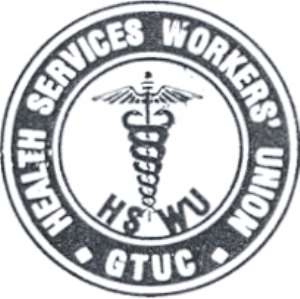 Accra, Sept. 4, GNA - The Ghana Health Sector Workers' Union (HSWU) of the Trades Union Congress (Ghana) will celebrates its 50th anniversary on September 6, 2015.
The union came into existence on September 6, 1965, through the merger two Unions known as 'Health and General Hospital Workers' Union (HGHWU).
The theme for the 50th anniversary is 'Better condition of service and Social Protection: pre-requisite for quality healthcare'.
An official statement issued and signed by Alhaji Abu D. Kuntulo, Secretary General of HSWU, said the union was transformed from a relatively weak union to a formidable and an innovative trade union organization that now offers quality leadership by fulfilling the aspirations of members.
He said the Union's week celebration started five years ago when the Union idealized an annual week celebration as an event for introspection of its activities and platform for earmarking a roadmap to thwart roadblocks to success and growth of the Union.
Alhaji Kuntulo noted that the institutionalization of the Union's week celebration was cardinal in highlighting members' contributions to healthcare delivery through the import of the Union's vision, mission and organizational values.
'Again, it was to put up on record the importance of the history of the Union and documentation of the Union's activities, programmes and events. It is also aimed at helping future leaders and members to learn more about Union, emulate good practices and to improve upon them for sustenance of good works of this innovative union,' he added.
The Secretary General said the celebration is used to showcase members' commitment to the Union, highlight their contributions to healthcare delivery and to inform the public of the Union's successes and challenges, as well as serving as a platform to review its fortunes and help to strengthen it in their resolve to ensure provision of quality healthcare to the people.
As part of the celebration the Union will hold Radio and Television Talk Shows and grant media interviews on its achievements, challenges and the way forward. GNA