Squatters In Court Over $150,000 Damage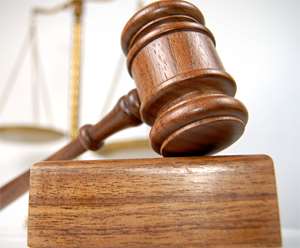 A fisherman and a spare parts dealer, who allegedly broke into the estates of Merchandy Snowvan Ltd and lived there without permission, have been arraigned before an Accra circuit court for causing unlawful damage to the houses worth $150,000.
The accused persons, Yussif Tetteh and Nii Adotey, who purportedly sold part of the land to some developers and stole blocks belonging to the complainants, were put in a court presided over by Mrs. Ruby Naa Adjeley Quaison and charged with conspiracy to commit crime, causing unlawful damage and stealing.
They pleaded not guilty to the offence and have been granted bail in the sum of GH¢20,000 with two sureties, while the case has been adjourned.
Narrating events leading to the arrest of the accused persons, the prosecutor, ACP Moses Atibillah, stated that the complainants are William Snowden and Andrew Blankson, directors of Merchandy Snowvan Ltd, a real estate development company.
He disclosed that in the month of August 2011, the complainants acquired 93.29 acres of land from the chief and elders of Oduman in the Greater Accra Region, for estate development.
The police officer said they accordingly secured land title certificate and built about 53 houses on it – all at different stages of completion.
According to ACP Atibillah, the complainants halted work due to financial constraints and in March 2014, when they visited the site they detected that the accused persons and five other accomplices – now at large - had forcibly broken into some of the houses and were living in them without the consent of the directors/complainants.
The prosecutor further stated that investigations disclosed that the accused persons had caused unlawful damage to five houses valued at US$150,000 and sold out the blocks to other developers.
ACP Atibillah said on March 9, 2015, the complainants visited the site again and noticed that the accused persons had returned to live in the houses and so a report was lodged with the police, leading to the arrest of Yussif Tetteh and Nii Adotey while the five other accomplices managed to escape.
By Fidelia Achama