NPP-USA Int'l Youth Conference: All Roads Lead To New York City!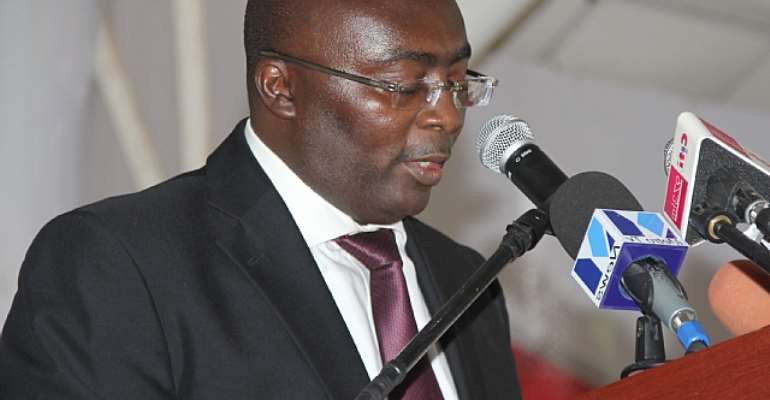 From the snippets of information gathered so far, Ghananewsmedia.com can authoritatively report that all roads from the globe (Ghana, China, UK, Canada, Germany, Holland, Italy and the Ghanaian communities in the USA) will be leading to the New York City!
The Ghanaian youth from all over the world will be congregating at the Hilton New York JFK Hotel, Jamaica, New York, for the maiden NPP-USA International Youth Conference which is motivated by theme "Repositioning and Energizing the Youth Wing for Victory 2016".
In an interview with Ghananewsmedia.com, one of the organizers, Kwame Agyeman-Budu, stated that some guests have already arrived in the Empire State while others are on their way. He said fellow Ghanaians, particularly the youth, have shown much interest in the conference as expected by organizers. Stating that this heralds a massive call for change in government in Ghana's current political dispensation. Kwame Budu revealed that the feedback they have had so far and the level of enthusiasm shown by Ghanaians indicate that the event is going to be a historical one, and of course, a blast. He added that organizers are therefore making contingency plans to make room for excess numbers, which they suspect may occur.
Mujib Mogtari Sahanu, NPP-USA Youth Organizer, told Ghananewsmedia.com that the NPP youth believe that Nana Addo Dankwa Akufo-Addo and Dr. Mahamudu Bawumia, complemented by competent men and women of integrity, are the safest hands to save Ghana from its current predicament. An Akufo-Addo- led NPP government will never fail Ghanaians. We are more than certain about that, he said.
A copy of the program outline in the possession of Ghananewsmedia.com has Friday, August 28 as welcoming session for the conference where participants will share pleasantries and socialize. The next day (Saturday, August 29) will see a brainstorming of ideas about the theme. This thinking-time session will be crowned at the end of the day with a fundraising and dinner dance event. On Sunday, before departure of attendees, there will be a BBQ get-together at Newark, New Jersey.
Organizers of the conference told Ghananewsmedia.com that the list of invited guests to grace the occasion are as follows, though they are still expecting to see other prominent members of the NPP Party and from the Ghanaian Communities in the US whose names have not been captured yet;
Dr Mahamudu Bawumia
NPP Vice Presidential Candidate
Nana Kwaku Agyei-Yeboah
Chairman, NPP-USA
John Boadu
NPP National Organizer
Sammi Awuku
NPP National Youth Organizer & his Deputies
Kamal Deen Abdulai
NPP Nasara Coordinator
Hon Kennedy Ohene Agyapong
MP - Assin North
Hon. Dr. Matthew Opoku Prempeh
MP - Manyia South
Hon. Titus Glover
MP - Tema East
Hon. Henry Quartey
MP - Ayawaso Central
Hon. Kwadwo Baah Agyemang
MP - Asante Akim North
Hon. Kyeremateng Agyarko
MP - Ayawaso West Wougon
Hon. Kennedy Osei Nyarko
MP - Akyem Swedru
Mrs. Cynthia Morrison
Former NPP Regional Women's Organizer & Parliamentary Candidate for Agona West, C/R
Habib Iddrisu
NPP Parliamentary Candidate, Sagnarigu Constituency
Joseph G. Owusu
NPP Parliamentary Candidate, Sekyere Afram Plains
NPP Regional Youth Organizers
Kai Jorgensen
Secretary General of the International Young Democrats Union (IYDU )
Jason Emert
Chairman of the International Young Democrats Union (IYDU )
Cory Custer
Chairman, Young Republican National Federation
New York
And many more!
The Youth Wing of NPP-USA is therefore calling on all citizens of Ghana to come and witness this historic event geared toward the movement for a change that will create the needed platform and opportunities for citizens to develop their God-given talents which will enable them create wealth for themselves and families; a change we all can believe in!
The Big Apple will rock, they said.
RECAP:
Event: NPP-USA International Youth Conference
Theme: Repositioning and Energizing the Youth Wing for Victory 2016
Date: August 28 (arrival) – August 30 (departure), 2015
Venue: Hilton New York JFK Airport Hotel, Jamaica Queens, New York, USA
For more info, contact:
Kwame Agyeman-Budu – 1 646 436 7008
Justice Sarkodie – 1 347 282 3176
Obaa Yaa Frimpong – 1 720 329 5963
God bless the NPP Youth
God bless the NPP
God bless our homeland, Ghana.
Amponsah Stonash
(www.ghananewsmedia.com )