Illiteracy Clinic held for pupils at Apollonia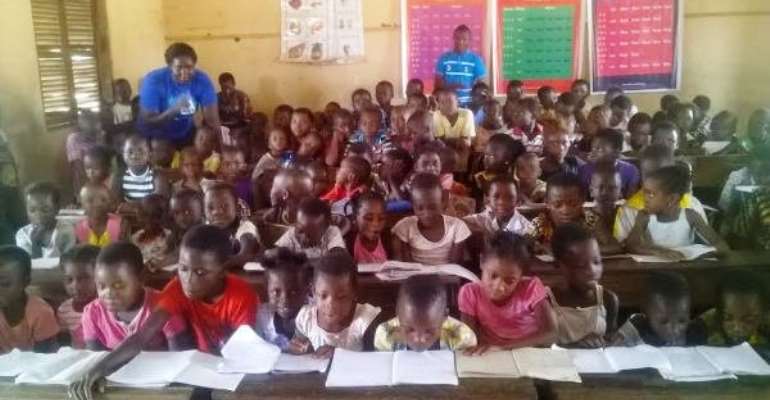 A two week literacy clinic designed to sharpen the reading skills for over one hundred pupils is underway in Appolonia in the Kpone Katamanso District of the Greater Accra R egion.
Organized by Literacy For Life, an non- governmental organization and supported by the Ghana Education Service, Reach for Change and Tigo Ghana, organizers believe the wide gap in literacy levels between urban children and counterparts at the countryside could only be bridged through a concerted and determined initiatives.
At the opening ceremony, the Chief Executive Officer and Founder of Literacy For Change Mrs Sheila Osei Boakye emphasized her passion for improved educational standards for the under privileged, saying it was unfair to subject the urban and rural child to the same set of questions at national examinations when it was apparent children in rural Ghana were heavily disadvantaged.
She said a coalition was needed to lift the rural child from anonymity and bring him at par with his urban counterpart for purposes of parity and equity.
Other speakers at the opening ceremony including Miss Mabel Botokroh who spoke on behalf of the District Director of Education, The Assemblyman, Mr. Timothy Mensah and Miss DzifaAgbeti of "Reach For Change" were unanimous the two week literacy camp would greatly boost the reading skills of the children and similarly encourage parents to enroll children in school.
Officials of "Literacy For Life" promised to replicate the program in other parts of the region, especially deprived communities, to help improve reading skills to aid comprehension, for improved examination results.
Story by Ghana/Myjoyonline.com