Pusiga Assembly cautions communities against floods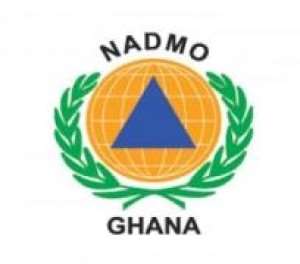 Pusiga (UE), Aug. 22 GNA - The Pusiga District Assembly in the Upper East Region, is supporting the National Disaster Management Organisation, to sensitise communities along the White Volta River Volta, about how to avoid floods.
The Assembly has also made provision in its budget to procure relief items that may be needed to support disaster victims during the rainy season as the period is usually characteried by rainstorms and floods.
Mr Alhassan Abogbilah, District Chief Executive, in an interview with Ghana News Agency at Pusiga, urged the people living along the banks of the White Volta to either relocate or monitor the movements of the water in the river to avoid floods.
He said the district assembly has planned to rehabilitate roads in the area to link up the district to other communities so as to improve on socio-economic activities.
He hinted that GHȼ1.5 million, has been voted by the assembly to construct an office accommodation for the assembly which is expected to be completed in six weeks.
He urged the people to complement government's effort at sustaining the development of the district by contributing their quota.
GNA