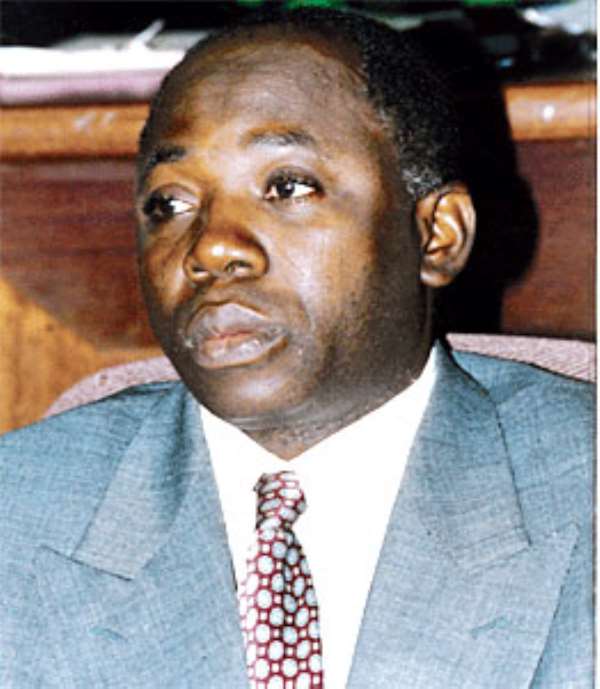 Accra, Sept. 24, GNA - Alhaji Muhammad Mumuni, who was named by Professor John Evans Atta Mills, presidential candidate of the National Democratic Congress INDC), as his running mate was born on July 28, 1949.
He attended Kumbugu L.A. Primary School and Savelugu L.A. Middle School from 1955 to 1962.
He attended Tamale Secondary School, the University of Ghana and Ghana School of Law.
Alhaji Mumuni holds LL B, LL M and BL degrees from the University of Ghana and Ghana School of Law.
His work experience are:
National Service Coordinator for the North, Legal Officer, Bank for Housing and Construction, District Magistrate Grade 1, Private Legal Practitioner
Presiding Member of Tolon Kumbungu District Assembly.
He was the President of Northern Regional Branch of Ghana Bar Association and National President of Dagbon Youth Association Positions he has held in his political career include Member of Parliament (NDC) Kumbungu Constituency since 1997, Minister of Employment and Social Welfare from 1997 to 2000, Vice President of the 86th Session of the Institutional Labour Congress, Geneva, Ranking Member, Judiciary Committee of Parliament and Member, Standing Orders Committee of Parliament.
Alhaji Mumuni would be formally introduced at Cape Coast on Saturday, when the NDC launches its Campaign 2004.