Ghana suspends seven high court judges over bribery allegations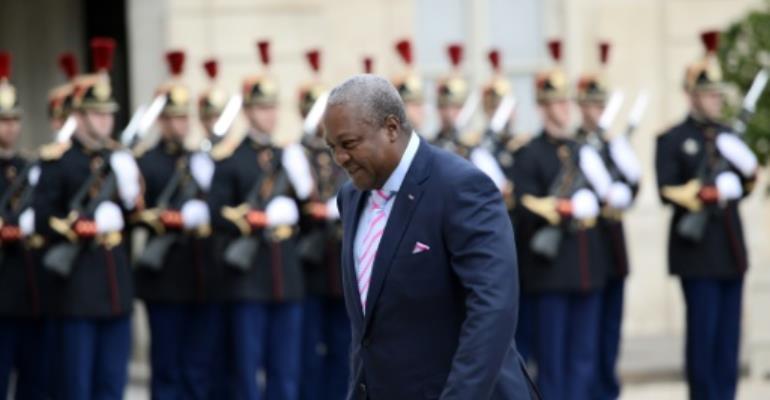 Accra (AFP) - Ghana has suspended seven high court judges, on top of the 22 junior judges and magistrates already sanctioned over graft allegations after an undercover journalist claimed he had filmed them taking bribes.
Last month, 22 circuit judges and magistrates were suspended, and 12 high court judges were placed under investigation, after they were accused of being bought off.
"On the advice of the judicial council, the Vice President, Kwesi Bekoe Amissah-Arthur...on Friday, October 2, 2015 suspended from office with immediate effect, seven out of the 12 justices of the high court on grounds of stated misbehaviour," the judicial service said in a statement.
It said the vice-president had acted on the order of President John Dramani Mahama, who was on a visit to France.
The president asked the country's chief justice to establish a prima facie case against the judges after the alleged corruption was exposed by a local newspaper.
The newspaper claimed that court officials and judges were accepting money from clients for everything from giving appointments to ruling in their favour.
On September 22, hundreds of Ghanaians flocked to watch a public screening in Accra of the incriminating footage shot by the journalist.
Some of the judges implicated tried in vain to block the broadcast, which lasted several hours.