We lose over $125m just staying in traffic - Experts say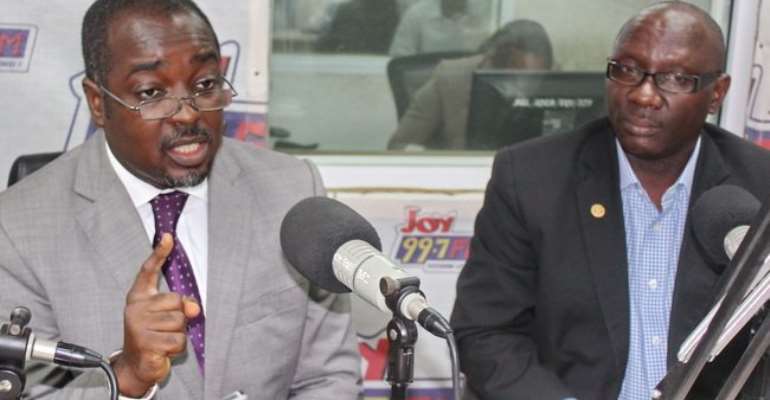 When police misuse sirens at rush hour and ambulances blur theirs at a direction where no hospital exists then you know, the traffic system in Ghana is really gone wrong –and it's going to get worse, experts have said.
Two experts engaged in a passionate lament as to why staying in the Kwame Nkrumah Circle traffic in Ghana's capital is costing us over $125million in the monetary value of lost time.
The immediate past president of the Ghana Institute of Engineers, Magnus Quarshie and road safety consultant Cecil Garbrah explained on Tuesday's edition of Joy FM's Super Morning Show that successive governments have shown little appreciation of what staying in traffic does to the working life of the population.
"We've got traffic model really wrong, very wrong from the start….no transport system is working. We live in a country where we have fewer roads, fewer fly-overs, less intersections," Cecil Garbrah noted.
He revealed that new cars are getting on the road at the rate of 10% per annum which he interprets to mean that as long as traffic is concerned "we ain't seen nothing yet".
Magnus Quarshie explained that his 2012 study on the value of lost time due to traffic in the morning and evening peak hours showed that $125million is lost annually, doing nothing on the road.
With a new flyover under construction, this loss is expected to drop to $12million when completed in 2017.
The daily traffic situation on major roads, he explained is the reason why respected members of the society abandon road traffic rules and drive on the shoulders of the road or opposing direction of a dual carriage traffic.
It is "traffic-related stress", the engineer stressed.
But he epressed his greatest shock at how police, soldiers, dignitaries, ambulance services abuse the privilege of using sirens.
He cited an example of where the law works, saying in the U.S a police driver arrested a siren-blurring ambulance driver whom he followed to a hospital only to find there was no need for the emergency he had created.
"They just cuffed him [the driver] for causing public nuisance" Magnus recalled.
"Enforcement is seriously, seriously so weak in this country in terms of traffic", he noted.
The CEO of the Accra Metropolitan Assembly Alfred Oko Vanderpuye has had to direct traffic at Accra's City centre Makola in December.
Charting the way forward, the two experts called for a more serious approach to the rolling out of the Bus Rapid Transit (BRT) system.
The Bus Rapid Transit (BRT) system which was meant to ensure effective public transport needs to be taken seriously, Cecil Garbrah advised.
It has been on the drawing board for 10 years, he said.
The road safety consultant called for the construction of more access roads and "many more fly-overs". He also believes resorting to a train network can provide a great relief.
According to Cecil, monies from the road fund and oil can be used to expand Ghana's road network.
With every Ghanaian dreaming of owning a car, more roads will not ultimately be needed to solve the congestion problem, Magnus Quarshie admitted.
"Honestly the more roads we build, the more congestion we create. However what we need is the management of the road space. We talk about number of persons we are moving not the number of cars we are moving", he said.
The engineer called for an effective bus system that will be attractive and convenient enough for politicians, businessmen and women, to ditch their cars and use public transport to reduce the number of cars on the road.
Story by Ghana|myjoyonline.com|Edwin Appiah|[email protected]