Girl 4, Suffers Dumsor Burns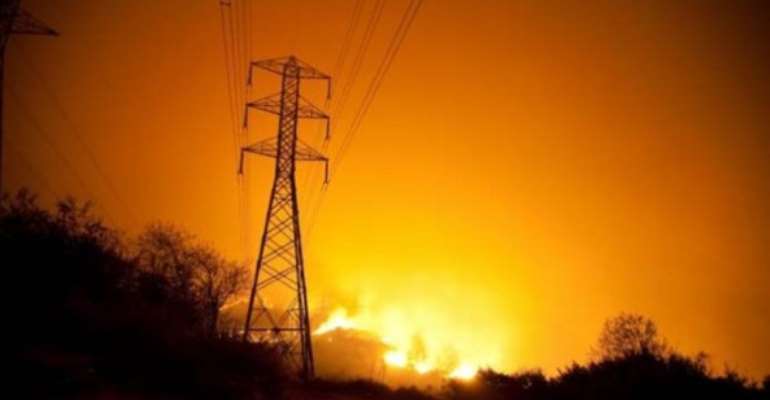 Residents of Klagon, a suburb near Tema awoke last Wednesday to the shocking news of a 4year old girl suffering major burns due to power fluctuation (dumsor-dumsor).
Sharon Akosah, a kindergarten two pupil met her fate when the light when off in her area around 7pm on Tuesday, May 12, 2015.
'At the time, her father George Akosah narrated, her auntie whose name was only given as Stella who was carrying hot water collided with the little girl who was then going into the bedroom.'
In the process, the hot water poured on the girl who cried in agony for help. The cry attracted a number of people who came rushing into the house to check what was amiss.
Sharon suffered serious burns on her cheeks and tummy and had to be rushed to the Tema General Hospital where she is still receiving treatment.
Parents of the victim, Mr and Mrs Akosah had since been praying to God to save their daughter while they prepare to take care of a swelling medical bill.
The incident was one of the several cases of the grim effect of the power (energy) crisis which had engulfed the nation for well over 3years with virtually no end in sight except failed promises from the President and his Ministers.
There had been similar reports of people dying in the theatre during major and minor surgeries at various health facilities across the country and instances where patients had to be operated with torchlights.
Over the weekend (Saturday), a number of Ghanaians led by actress Yvonne Nelson embarked on #DumsorMustStop vigil to add to pressure from civil society for the government to stop the rhetorics and lip services and find a lasting solution to the problem.
The event is expected to be replicated in one of the hardest hit dumsor regions in the country, the Ashanti Region soon and various actors in the entertainment industry have lined up to join the campaign.
By Charles Takyi-Boadu