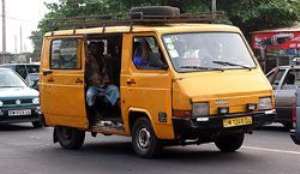 Yesterday afternoon on a visit to my auntie, I boarded a trotro from Ketan to Fijai which had a female mate who was a teenager. Then I started counting the number of times I had seen female mates recently. This phenomenon is a worry to me as teenage Pan-Africanist because I care for my teenage fellows especially females.
Even though there is nothing wrong with girls being mates in the trotro business, it sends a bad signal to the outside world that black girls cannot rise to the challenge in this 21st century!
Therefore, I seek to draw the attention of the general public to the possible causes of this rare situation. I have found out that these girls have entered the trotro business primarily to earn income in order to continue their education. This is a reflection of our worsening economic crisis which has compelled our girls to enter this male dominated area even as teenagers. Oh our economic system appears to have rendered the vulnerable in society, i.e. women and children hopeless!
Moreover, I hear some of these female mates are helping the owners or drivers of the trotro buses who are their relatives though in a profitable way. And others too perceive the mate profession which is a male preserve as a travelling excitement. However, so called feminist groups must tackle this sickening problem with urgency, to protect female dignity being degraded by financial constraints.
***Written By: Allan Kweku Buah a.k.a @Sir_Article***
*** (Dated 30-04-15) ***
***+233269850818, [email protected] ***