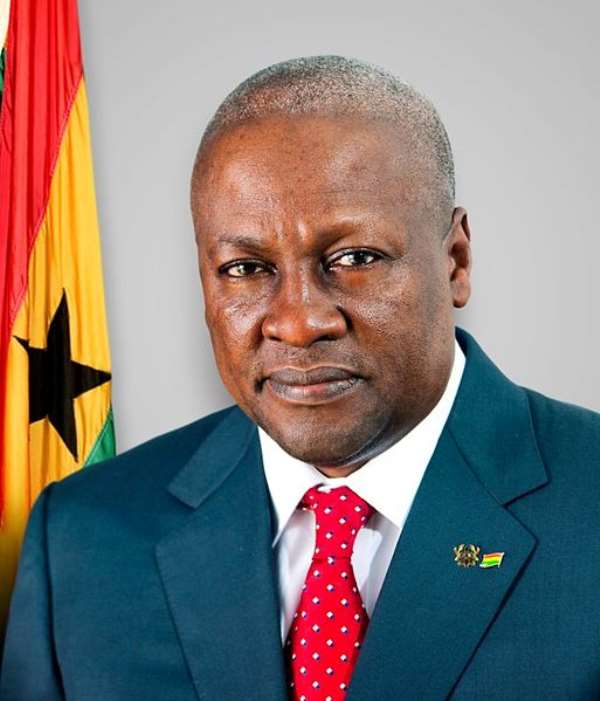 President John Dramani Mahama has refuted speculations that government has sold the electricity Company of Ghana (ECG).
He explained that government was rather engaging a private sector participation (psp) in transforming the country's power distribution to provide more efficient service
According to him, 'Government has no intention of privatising ECG.
ECG is still 100 percent government owned entity and will remain a 100 percent government entity; but nothing stops us in our regulation, engaging private sector participation in managing concessions to distribute power to give us more efficient service than we had in the past.'
The President gave the assurance last Tuesday when speaking at the commissioning of a $35 million, Enclave Power Company (EPC) substation in Tema.
Enclave Power, which is part of lMI Holdings - a private Ghanaian holding company - is said to be the first private power distributing company to be constructed and funded entirely from private sources in Ghana.
It was licensed by the Energy Commission with an obligation to distribute and sell electricity to all customers within the free zone enclave in Tema.
President mahama noted that participation of EPC in the supply of electricity within certain areas is consistent with his government's plans to ensure reliable power supply for socio-economic development.
He commended Enclave Power for the bold imitative to construct the power distribution substation at the free zone enclave.
Chief Executive officer (CEo) of lMI Holdings, Mr. Kojo Aduhene, said EPC, which was incorporated in 2009, was mandated to purchase and generate electricity and distribute same to consumers.
According to him, the company purchases electricity from the Volta River Authority.
The added that 'In the medium term, EPC would explore avenues of alternative supply from IPP, such as Sunon Asogli and CENIT Energy.'
He explained that EPC, which had been in existence for the past 15 years, currently supplies electricity to over 50 consumers within its operational area, expecting the number to exceed 80 within the next two years.
He said EPC was undertaking a number of projects, including construction of phase 1 of Bulk Supply substation for the Tema Township to supply 396 MVA of electricity.
From Vincent Kubi, Tema