Is NPP Germany Above The Law?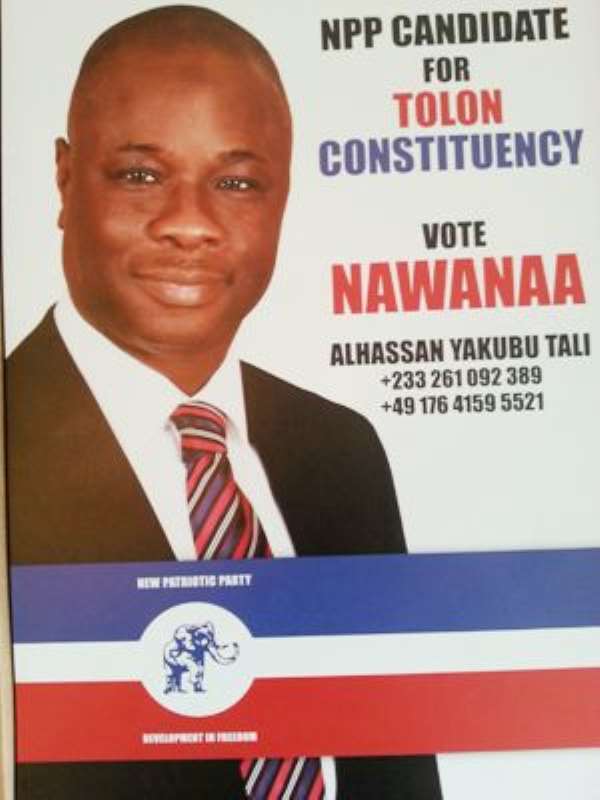 The National Executive Committee (NEC ) of NPP met and brought out date or timetable for NPP Parliamentary primaries to begin in April to 13th June 2015. It was also clear that all party executives who are willing to contest must resign by 27th March to be able to contest.
I have read a lot of resignation letters from party executives who are in both abroad and Ghana. All of them copied their various constituencies, region and external branches.
I belong to Germany branch and have not seen my Chairman's resignation letter meanwhile his posters are flying all over showing he is contesting Tolon constituency whiles he has not given a copy of his resignation letter to our Germany branch with the intention that when he is not able to go through he comes back to take his position as chairman.
My question to the General Secretary is that, is Chairman Alhassan Yakubu Tali above the law or the directives regulating this primary?
Will I be right if I petition the vetting committee that he has not resigned?
Some of us will not allow this to happen again since he managed to succeed in that during 2012 primary. If he refuses to copy our Branch here then we take it that he has not resigned so he cannot contest in Tolon.
Alhassan Yakubu Tali , my advise to you is that , you better inform the branch about your resignation with a written copy to avoid any form of litigation.
The laws must work since we want victory in 2016.
To the rest of the executives we voted for you manage the party on our behalf not to condone any rot or corruption.
Thank you.
.........Signed.........
Kwabena Yeboah