Eye on Black Stars: Mitch Apau keen on Ghana call-up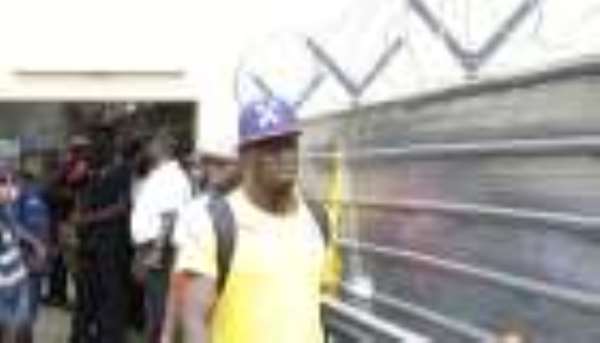 Dutch born, Mitch Apau has revealed he is one of the biggest fans of the Ghana national team amid how keen he is on earning a call-up to join the Black Stars.
Apau who has been making the headlines with impressive performances for Westerlo in the Belgium Jupiler league, disclosed how he followed the exploits of Avram Grant's side at the recent 2015 Africa Cup of Nations as he eyes a spot within the set-up soon.
'I watched the Africa Cup of Nations and I was struck by the fact that we looked like and felt like a completely new team,' Apau told Goal.com in an interview.
'There were lots of youngsters. I liked the way they played football. They truly played football, it wasn't just kick and rush, they played it to feet. It was something I noticed and I really liked that about the team that played at the AFCON," he continued.
The 24 year old added: 'There were lots of young guys in that squad. They weren't the famous names, just talented young guys, that's what I really like about the team.'
Apau who until this season was playing in the Dutch league before switching to Westerlo last summer now sees himself ever nearer to a possible Ghana call-up.
'I know it's not far away. You just have to be consistent every week, play as well as you can, get high grades. You never know when the selectors will come and take a look at you," he said full of optimism.
Apau also recounted his moment of sadness during the Africa Cup of Nations final when he had to endure the celebrations of his Ivorian teammate at Westerlo, Jean Kevin Koffi who is more popularly called Romaric.
'Kevin and I spoke about the final a lot. He was obviously supporting the Ivory Coast, but he said that if Ghana won he wouldn't be upset because Ghana's team was young, and full of rising stars, whereas the Ivory Coast side was full of big names and established stars," Apau said.
'But they won, so I think he was more happy for himself than upset for me,' the Westerlo defender added. Follow @thedonplato