Kwame Kusi: Coach of Fortuna Cologne star raves about qualities of Ghanaian midfielder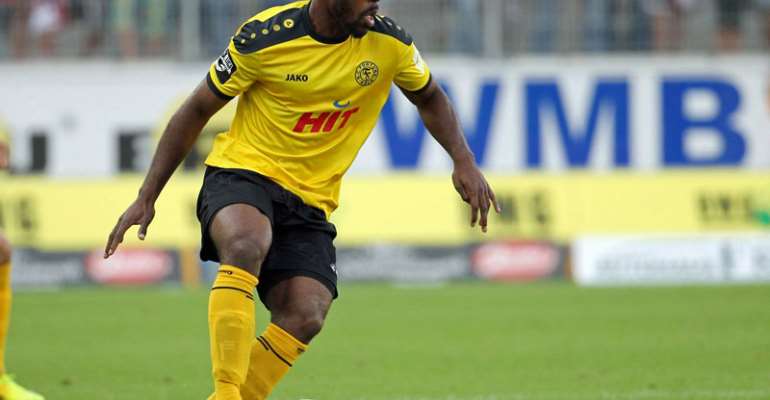 By El Akyereko Frimpong
Follow the writer on Twitter: @AkyerekOfficial
Head coach of German third-tier side Fortuna Cologne, Uwe Koschinat, says Ghanaian international midfielder Kwame Kusi is insurmountable and is a big fans-favourite at the club.
The 25-year-old joined Cologne two seasons ago and has been key in their season campaign, starting 21 games out of his 25 appearances.
His form last season helped Cologne to earn promotion from the fourth-tier to the third-tier league.
"He is the favorite of all from the outset," says the 43-year-old. "He has never complained, always pushed and wanted to always improve."
"He is a super two fighter, almost insurmountable. To do this he has a low center of gravity and is highly maneuverable," he added.
Kusi was born to Ghanaian parents in Germany and started playing professional football five years ago.