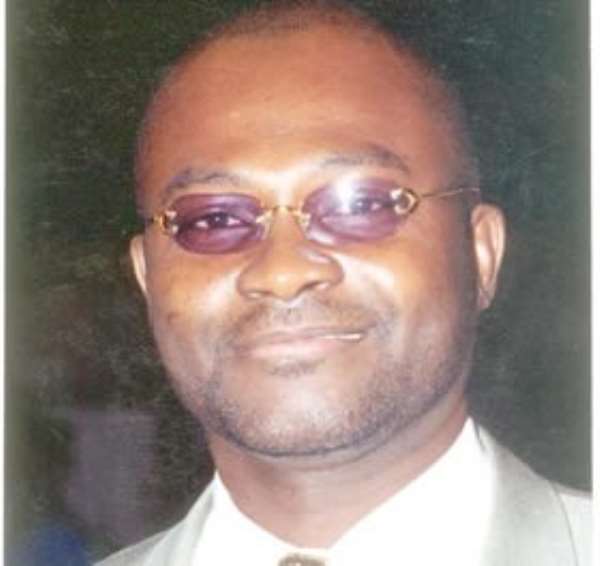 ...As US-based Ghanaian hits MP with a writ over $2,500 USA Visa fee AFTER YEARS OF persistent and frequent reminders for his money, a Ghanaian resident in the United States of America has finally hauled the Honourable Kennedy Agyapong, Member of Parliament for Assin North, to an Accra High Court for refusing to pay him $2,500 the MP allegedly collected to procure a USA Visa for the wife of the Ghanaian based in Bronx, New York.
The Ghanaian resident in America, Mr. Thomas Frempong, who has given a Power of Attorney to his lawyer, Mr. F Osei-Antoh Bonsu in Ghana to take legal action against Kennedy Agyapong stated in the Power of Attorney that Agyapong convinced him in the USA in 1996 that he would be able to acquire American Lottery Visa for his wife to join him in America.
Consequently, Thomas Frempong said on November 25, 1996 in New York, he gave Kennedy Agyapong through his bankers (Apple Bank) in Bronx, New York, a cheque of $2,500 as demanded by Agyapong to facilitate the acquisition of the Visa for Frempong's wife to come to America.
According to Frempong, since Kennedy Agyapong cashed the money from Apple Bank, he has failed to fulfil his side of the bargain as promised despite persistent reminders.
Armed with the Power of Attorney, Mr F. Osei Antoh-Bunsu has issued a writ in an Accra High Court and dully served it on the Assin North MP through the Clerk of Parliament.
The writ was filed on May 20, 2004 but as of press time yesterday, the MP was yet to enter appearance.
The lawyer for Frempong told this paper Thursday that he was compelled to drag the MP before the law courts after Agyapong acknowledged his indebtedness to Frempong and promised to refund the money but failed to fulfil that pledge on many occasions.
Instead of the refund, he said Hon. Agyapong rather detailed cocktails of parliamentarians as emissaries to lawyer Antoh-Bonsu for him to drop the legal action.
Consequently, he has failed over the past five months to refund the money, resulting in the legal action against the MP.
According to the statement of claim, the MP must pay Frempong an amount of $2,500 being the cash Agyapong demanded from Frempong with the promise to obtain the Visa for the wife.
The statement of claim stated that Agyapong woefully failed to honour his promises and all efforts to make him refund the money have proved abortive.
Frempong is also seeking an order for Kennedy Agyapong to pay interest to be calculated according to the current bank rate from November 25, 1996 to the date of payment.