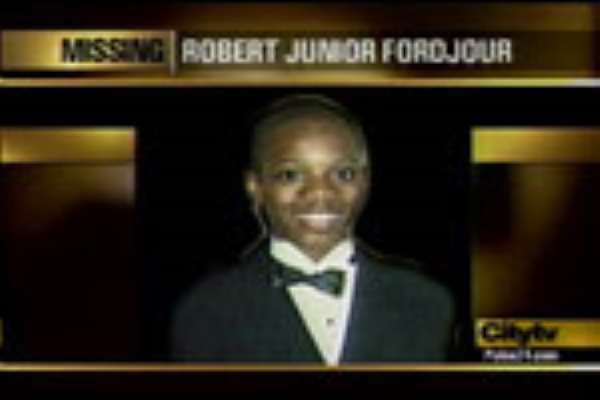 A GHANAIAN CHILD LOSES LIFE THROUGH DROWNING IN TORONTO
After emergency crews conducted an extensive eight-hour search for Robert Fordjour who slipped into the Mimico Creek in Toronto-Canada, many clung to the hope that little boy would be found alive. But those expectations were dashed on Sunday afternoon when officials discovered a child's body in the waterway that appeared to be Fordjour.
The boy was found near Dundas and Islington, about five kilometres downstream from where he entered the creek.
The seven-year-old fell into the fast-moving and murky waters near Eglinton Avenue West on Saturday afternoon while he was playing with his friends around 2pm. The youngster was apparently splashing at the river's edge and lost his balance. Police said the fast moving currents swept him away and his friends tried to help, but quickly lost sight of him. About 20 minutes later they got to an adult who called 9-1-1.
A police helicopter from Durham Region scoured over the area and members of Toronto's marine unit made their way through the rushing stream looking for signs of the child.