NDC MP Calls For Stoning Of Women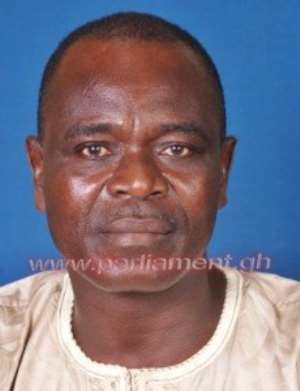 The member of parliament for Daboya Makarigu, Nelson Abudu Baani, has said he would not mind if his wife is stoned to death or hanged for adultery.
The MP, who recently suggested that a law be passed to prescribe stoning to death hanging as punishment for adulterous wives, told starr News that if his wife cheats on him, "why not is it fair?
Abudu Baani first made the suggestion for the implementation of the sharia-like law during discussions on the Interstate Succession bill in Parliament Thursday. The bill was introduced in 2009 and currently at the second stage of consideration.
The bill, which has been described as a "sensitive" one by the Constitutional, Legal and Parliamentary Affairs Committee, is expected to replace the Intestate Succession Act, 1985 (PNDC Law 111) when passed.
According to PNDC Law 111, the distribution of the estate of a man who died without a will is determined by the customary law of inheritance of the area from which he hailed, or the type of marriage under which the deceased married.
This means a huge portion of the deceased person's properties is inherited by his customary successor or successors on behalf of the extended family, thereby depriving the female spouse and children of the deceased. The current bill is aimed at rectifying the situation by giving more rights to women with regards to property of their deceased husbands.
Abudu Baani however believes the bill should be suspended until some sharia-like clauses are infused into it.