Customs Impound 183 Vehicles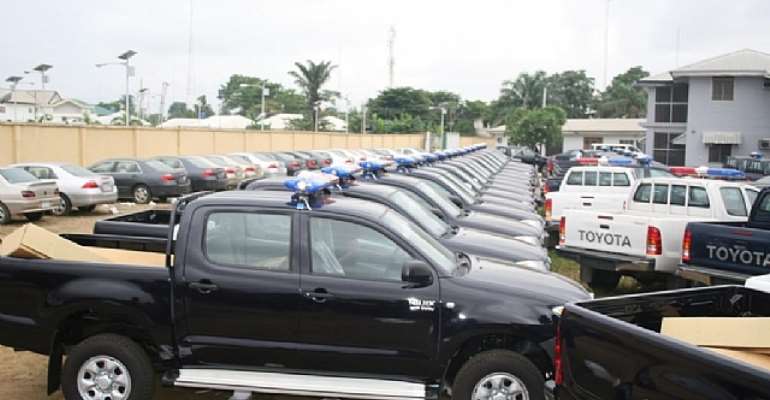 Officials of the Customs Division of the Ghana Revenue Authority (GRA) in Kumasi have impounded over 183 vehicles, which were illegally imported into the country.
The cars were seized after their owners failed to produce valid documents covering their importation.
Most of the vehicles were said to have been brought into the country from neighbouring countries such as Togo and Ivory Coast.
Assistant Commissioner and Regional Commander in-charge of the Northern Sector, Isaac Kofi Toffah, who disclosed this, said his outfit would continue to take possession of any illegally-acquired vehicle in the region to serve as deterrent to others.
He warned prospective vehicle owners to be cautious and always forward documents of vehicles they wish to purchase to the customs offices for validation before making payments to avoid controversies.
Mr Toffah made the disclosure at a day's sensitization workshop aimed at educating senior journalists in Kumasi on the Customs Division's various processes and procedures including the Free Zone system, transit trade and warehousing transaction.
Mr Toffah said his outfit had serious problems with the transit regime, as some Ghanaian businesses take advantage of its relatively less prohibitions and restrictions including free duties to transact business so as to evade taxes.
While insisting that transit trade could not be stopped because of its high patronage by landlocked countries, the customs boss appealed to the people to volunteer vital information that could lead to the arrest of unscrupulous people in the country.
He maintained that customs was not only interested in taxes but the development and growth of the businesses of importers and exporters in the country.
He said warehousing 'enables the importer to defer payment of taxes and also offers the advantage of accessing both local and foreign markets without payment of customs duties.'
'In some instances, the trader is allowed to have products sorted and repacked and any loss thereof in the warehouse may be tolerated by customs,' he said.
From James Quansah, Kumasi