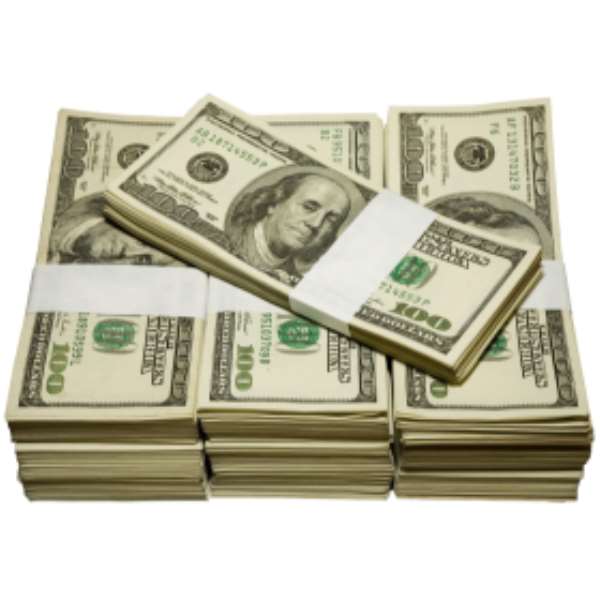 An Accra circuit court yesterday remanded into police custody the two foreign nationals arrested for possessing a trunk-load of fake 100 dollar notes. They have been charged for possessing fake currency, but have pleaded not guilty.
The court, presided over by Mrs. Abena Adjin-Doku, remanded the suspects to reappear on October 6.
The suspects, Mohammed Bassim, 35, Tunisian and Adekunle Morufdeen, 52, Nigerian, were arrested at 3:00 pm on Tuesday by the SWAT Unit of the Ghana Police Service at Mile 7 near Achimota in Accra following an intelligence report.
The two were apprehended with a trunk full of unspecified number of bundles of 100 dollar notes stashed in a Toyota Corolla with registration number GR 5225-13.
Mohammed and Morufdeen have however denied ownership of the money.
On their arrest, the suspects claimed they were sent by someone whose name they could not tell the police.
An earlier bail application put in by Kwame Waja, counsel for the accused persons, was refused by the court.
DSP Idan Dery, prosecuting, told the court that the impounded money would be sent to the Bank of Ghana to verify its authenticity.
Attempted Robbery Earlier, Director-General of Police CID, COP Prosper Kwame Agblor said Bassim and Morufdeen, in the cause of their arrest, attempted to bribe the policemen with an amount of $3,000, adding that 'they accepted the money and arrested them'.
According to him, the money would be used as exhibits against them in court.
Commendation
He commended the officers of the SWAT for the good job done while indicating that at the appropriate time the police officers would be recognised.
DCOP Agblor urged all other policemen and women to emulate the good example of the SWAT team and continue to work hard for the advancement of the nation.
He said further investigations would be conducted and the suspects prosecuted.
By Jeffrey De-Graft Johnson
([email protected])