Ghana could have been earning $10b annually from PSI on oil palm if...- Alan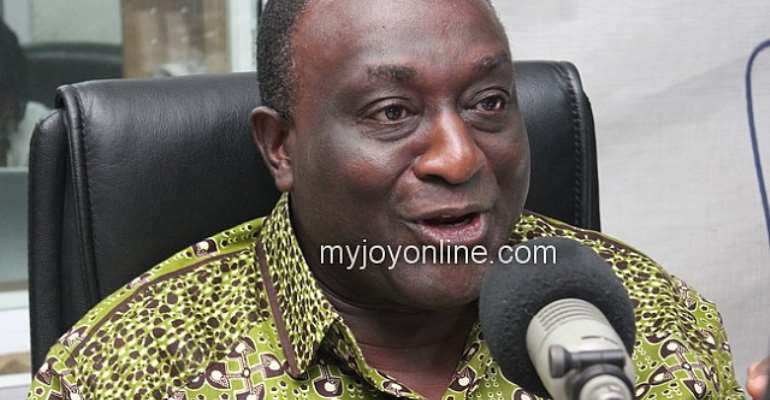 Former Trade and Industry Minister, Alan Kyeramaten says Ghana could have earned not less than $10 billion from the PSI on oil palm alone, if the current administration had continued with the programme.
President John Agyekum Kufuor in 2005 created the Presidential Special Initiatives on Salt, Cassava and Oil palm in an attempt to shift from the heavy reliance on cocoa as the major export commodity to other items with the potential of earning more feign exchange revenue for the country.
The programme was then headed by Mr. Kyerematen as the Minister for Trade and Industry.
Key among the projects under PSI was the Ayensu Starch Factory located at Bawjiase in the Central Region which produces starch, a major industrial raw material for export to Europe and America.
The cultivation of Oil palm- which is said to have a bigger potential than industrial starch, was increased to about 100 hectares under the programme.
The projects were reportedly discontinued when the governing New Patriotic Party (NPP) lost power to the opposition National National Democratic Congress (NDC) in the 2008 elections.
Speaking on Joy FM's Super Morning Show, Wednesday, Mr. Kyerematen, who is vying for the flagbearership of the opposition NPP, lamented that: "There had been so much and there continues to be so much propaganda on the PSI on cassava that, we've even not realised that the potential is still not really tapped".
"How many people would believe that a Swiss company would buy raw a material from Ghana? And this has been going on since 2005," the NPP flagbearer hopeful stated.
"Guinness Ghana Limited has now made an offer to take over the Ayensu Starch Factory...for the first time in the history o Ghana they are using local raw materials to manufacture beer.
"If Ghanaians can stop for a moment this backbiting propaganda and stick to addressing the potential of new export commodities I think we would be moving forward".
He added: "So, if you can imagine that we have not used propaganda to destroy some of these opportunities and concentrated even on the oil palm alone, we could make not less than 10 billion [dollars]". Story by Ghana | Myjoyonline.com | Jerry Tsatro Mordy | [email protected]