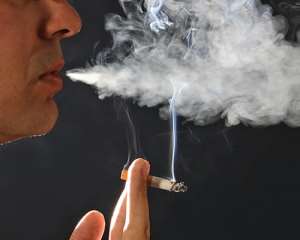 The Network for Accountability of Tobacco Transnationals (NATT), a coalition of more than 100 organizations in 50 countries,has urged African governments to be alertto subtleattemptsby the tobacco industry to get its front group - the International Tobacco Growers Association (ITGA) -on the table in upcoming talks about economically-viable alternatives to tobacco growing at the sixth session of the Framework Convention on Tobacco Control (FCTC) Conference of Parties (COP6) planned for Moscow in October.
NATT drew the attention of African governments to ITGA's increasing visibility events as the Conferenceapproaches and the group's attack on Article 17 of the FCTC which dwells on support for economically-viable alternatives to tobacco farming. The two Articles will be on the table for discussion at the talks.
At a meeting of the ITGA Africa region in Harare on July 1, 2014, its president Francois Van Der Merwe advocated the organisation is given a slot at the COP6. In a related development, a group of tobacco farmers on the platform of the Uganda Tobacco Growers Association (UTGA) have written to the Ugandan parliament demanding the removal of clauses that prohibit partnerships and endorsements including voluntary contributions, and incentives or privileges that promote tobacco businesses in the Ugandan Anti-Tobacco Bill 2014 - all of which are prescribed by the FCTC, of which Uganda is a member.
In the petition addressed to the Ugandan Parliament, the farmers shun proven scientific evidence of tobacco impacts on the environment, debunking them as'exaggerated negative effects of tobacco growing.'
NATT Ghana spokesperson, Labram Musah said: 'The Zimbabwean and Ugandan drama are the usual gimmicks of the tobacco industry which is replicated across Africa. The push by ITGA and its national partners for seats at the upcoming talks are to the usual ploy whenever the COP is around the corner. African governments must thwart this ploy.'
'We urge the Ghanaian government to take note of these deceptive engagements by ITGA and its partners. Our position remains unchanged: Giving any tobacco industry front group a space on the table during the talks is inadvertently allowing the industry to dictate what is discussed on that table. This is unacceptable.
NATT POSITION
African governments must be vigilant and remain resolute in stymieing any revolving doors which the ITGA proposition of a seat at the COP represents. NATT reminds African governments that Guidelines of Article 5.3 of the FCTC de-normalize treating tobacco companies (and their front groups) as stakeholders in public health policy. In the lead up to the COPwe anticipate the industry will promote more lies, publish more falsehoods and scale up its visibility events. African governments must stand firm and refuse to be deceived.
For more information contact the Programmes Director of Vision for Alternative Development (VALD); Labram Massawudu Musah.....Tel: 030-2224217, Mob: 024-3211854, E-mail: [email protected] WWW.valdghana.org