Discipline is vital: Nyaho Tamakloe urges Kwesi Appiah to stamp on his authority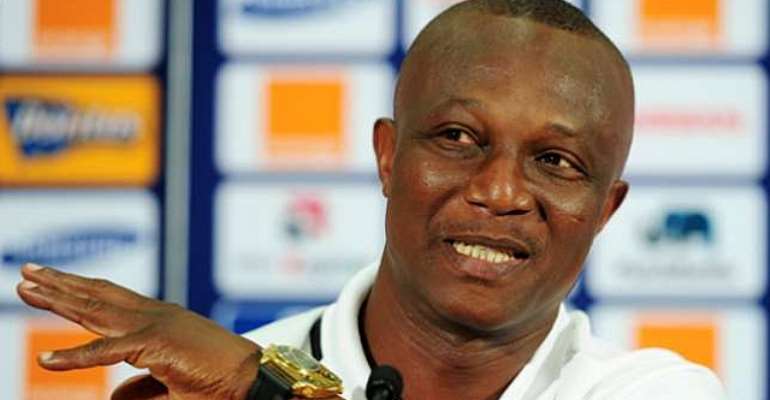 Ghana's 2014 World Cup campaign, the country's third in succession, was rocked with internal wrangling and player revolts resulting in the team's exit at the group stage for the very first time
The former football admistrator has cried out loud, the level of unpatriotic attitude and indiscipline in the current Black Stars and has therefore entreated the head coach of the Black Stars, Kwesi Appiah to select players with good disciplinary records into the national.
He has expressed that although, he advocated for players getting what they were due during his tenure as the Ghana FA boss, he doesn't understand why in this current economic situation, the players should take the nation to ransom, by deciding not to play if appearance fees are not paid.
'There is so much indiscipline in the current Black Stars and most of them are unpatriotic, so I am urging Kwesi Appiah to stamp on his authority by weeding away the bad influence.
'During my time as Chairman of the FA, I quite remember around 2004 in Portugal in our preparation towards the Olympic Games, the coach recommended for Sulley Ali Muntari's sack from camp for gross indiscipline and I seconded him; however some journalist lashed out at me back home for such a decision.
'Kwesi should make sure players who exclude themselves from training are sacked from camp to serve as deterrent to others,' Nyaho said.
The former Hearts of Oak chairman, added that it is high time the nation paid much attention to  local talents.
'We should develop local talents local talents to feed the Black Stars, although in the interim, the nation would suffer, it has a long term positive impact.
'The Black Stars have few local players in the team and it doesn't auger well for domestic football,' he added.
Kwesi Appiah took full charge of the Black Stars in 2012 and became the first indigenous coach to lead Ghana to the World Cup in 2014.