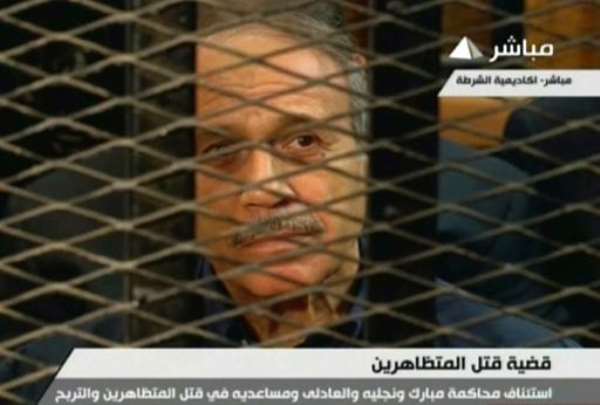 An image taken from Egyptian state TV shows former Egyptian interior minister Habib al-Adly sitting behind bars during a hearing in his retrial at the Police Academy in Cairo on July 6, 2013. By (Egyptian TV/AFP)
Cairo (AFP) - An Egyptian court acquitted former Hosni Mubarak interior minister Habib al-Adly of corruption Thursday in a retrial after he had been sentenced to 12 years in 2011.
A cassation court had ordered the retrial of Adly, who had been convicted of money-laundering and illicitly enriching himself.
Along with Mubarak, he was sentenced to life in prison in 2012 over the killings of protesters during the uprising that ousted the long-time dictator a year earlier. A court overturned that verdict on technical grounds and they are now being retried.