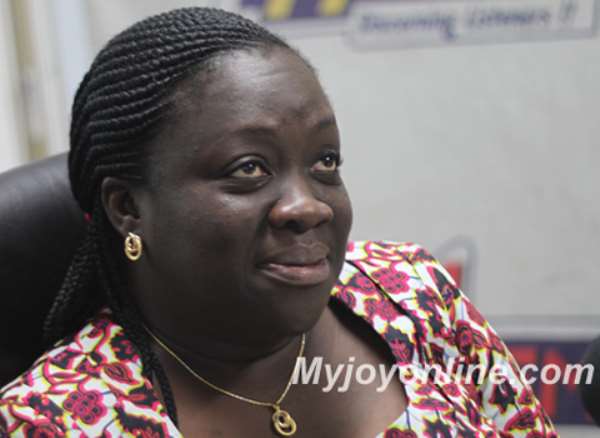 President John Kufuor's physician DrBertina Boohene-AndahPresident John Kufuor's physician, Dr Bertina Boohene-Andah has kicked against disclosing information on the health status of the president, revisiting a debate about the level of disclosure when the president's health is concerned.
According to her, such information could be used for destructive purposes if put in public domain.
" [With] our peculiar circumstances in Africa... unfortunately.. some of that information is misused.. we find ourselves using it destructively"
Events leading to the unexpected demise of president John Evans Atta Mills in 2012, unleashed spirited public debate about whether the president's health information should be shared or not.
While the late president's handlers constantly assured Ghanaians of his sound health, skeptics insisted there was more to the deteriorating health of the president and demanded state officials and the president come clean about his health.
Proponents believed, disclosing the state of the president's health was a normal practice in other countries.
With passionate debate over, Dr. Boohene-Andah has revisited the controversy. She agreed that in other countries, disclosing the President's state of health was easy because "people have been trained to manage the information".
"In other countries, people rather empathize and sympathise with whoever is in the hospital..send flowers to the hospital," Dr. Boohene-Andah said.
But not Ghanaians, she said, observing that the negative attitude and politicization of issue are disincentives for a president to dare releasing information about his health.
The Physician who is now into private practice said, unless the president 'okays' the release of his medical information, his heath matters should be private. Recalling an experience, she said her patient, President Kufuor was "comfortable" letting people know he had undergone surgery.
She also continued that unless the president's state of health takes him away from his work "for a while", there is no need to disclose it.
"It is not peoples business to know whether he was having his nose checked", a passionate doctor said Wednesday on Joy FM's Super Morning Show promoting her book, "The President's Physician: Bumps on a smooth road''.
According to the medical doctor, Ghanaians have to be trained to manage sensitive information such as the president's health and concluded using the proverb:  "You only eat with kings when you learn to wash your hands properly". Story by Ghana|Myjoyonline.com|Edwin Appiah|[email protected]