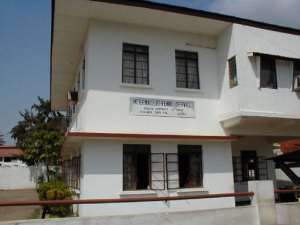 GHANA's revenue agencies, the Internal Revenue Service and the Value Added Tax Service, are losing huge sums of money through tax evasion on the foreign exchange (Forex) market, as majority of the people who sell foreign currencies do not pay tax.
Illegal sellers of foreign exchange, popularly called "Black Marketers," have been evading taxes since the introduction of the foreign exchange scheme in the country in 1989.
According to the President of the Ghana Association of Forex Bureaux (GAFB), Dr. Joseph Gyabaah, the state and his association lose billions of cedis every year in terms of contributions towards the development of the country and fees to the association.
He stressed that the business of the black marketers is even bigger than the market that the association controls.
It is believed that the black market constitutes a bigger size of the market the association controls and could have contributed a lot to revenue generation of the country if they had been integrated into their market and brought under the tax regimes.
The black marketers, who traditionally operate at Zongo Lane and Cow Lane, near the General Post Office, in Accra, have now extended their activities to the Nkrumah Circle.
It has been also revealed that their activities have also increased at almost all the regional capitals in the country.
The president told the Business Chronicle that members of the association have tried several time to arrest these illegal operators but they always escape before the police arrive.
According to him, the activities of the black marketers have drastically reduced the volume of their business by playing between their rates.
He said, "They buy foreign currencies at a price higher than the forex rate and sell at a price lower than ours."
He lamented that this has led to the reduction of the their supply of forex and customers.
In order to solve the problem, Dr. Gyabaah called on the central bank and the government to either formulate new laws to eliminate them or to help integrate them into their fold.
He also advised the public to buy foreign currencies from registered forex bureaux to avoid the problem of fake currencies being sold to them.
"Ghanaian businessmen and women should buy foreign exchange from registered bureaux and this would contribute in the form of taxes to help build the country," he added.
He noted that the practice of some foreigners buying huge amounts of foreign currencies from black marketers should stop.
Experts in the currency exchange business say the country is losing more than ¢100 million a month, within the foreign exchange bureau industry.
In addition, an enormous sum of about ¢1billion is lost every year through the activities of dealers in foreign currencies outside the banks and the forex bureaux.