Government addressing Volta Regions frustration over slow development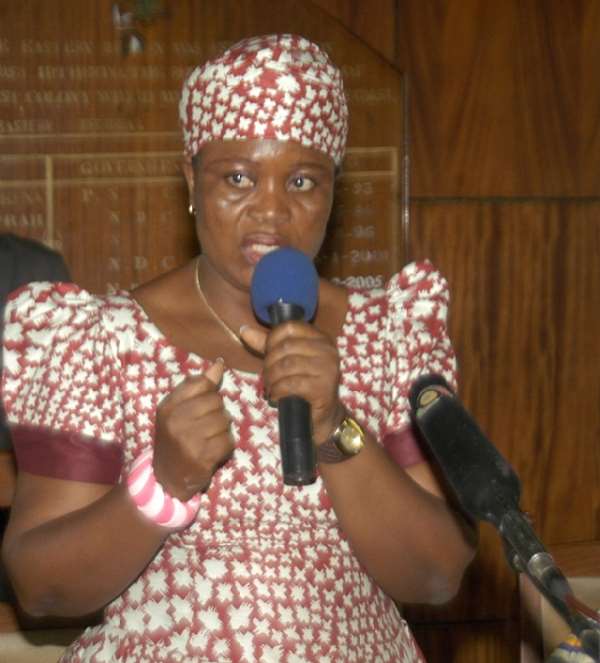 Mrs Helen Ntoso
Hohoe, April 28, GNA - Ms Helen Adjoa Ntoso, the Volta Regional Minister, has said the government was addressing the frustration of the people in the Region over what its people say is the sluggish development there.
She said that frustration was understandable, giving the fact the Region was a very reliable support base of the ruling National Democratic Congress (NDC).
Ms Ntoso was addressing traditional authorities as part of a days tour of the Hohoe Municipal Area.
She said the Regions loyalty to the NDC was acknowledged and would be rewarded.
Ms Ntoso reassured the people that the government would not renege on promises to fully complete infrastructure for the University of Health and Allied Sciences (UHAS) and the construction of the Eastern Corridor roads.
"We are aware the people are expectant. We shall never put the people of the Region in shame," she said.
Togbega Gabusu VI, Paramount Chief of Gbi Traditional Area, urged the Volta Regional Coordinating Council (VRCC) to commence procedures towards legitimately acquiring parcels of land earmarked for the UHAS project in Hohoe.
"Do not blame us again when there is encroachment on the land," he said
Togbe Gabusu appealed for the relocation of the Hohoe Midwifery School, which had grown bigger than its original land space.
Ms Ntoso inspected works on theGbi Palace and the temporary site of UHAS.
GNA EN-GB X-NONE X-NONE