EC Commends Election Petition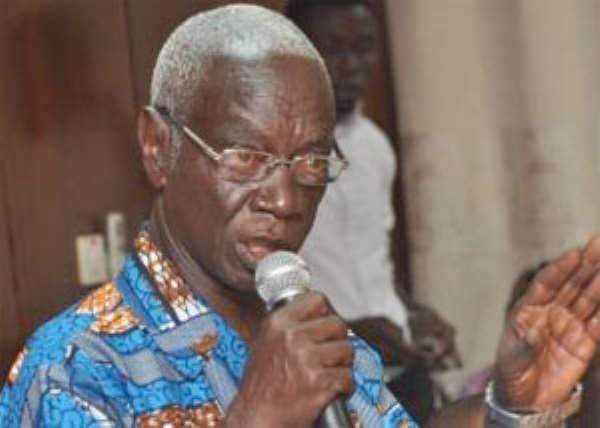 Dr. Kwadwo Afari-Gyan
Dr. Kwadwo Afari-Gyan
The Chairman of the Electoral Commission (EC), Dr. Kwadwo Afari-Gyan has lauded the presidential election petition, saying 'there are good things that are coming out of the court action.'
He noted that the presidential election petition highlighted a lot of challenges in the electoral system, stressing that 'things are going to be different.'
He said the EC would undertake lot of administrative reforms as a matter of urgency to improve the electoral system, which he said had seen over 42 different changes since 1992.
Some of the administrative measures to be considered include the training of election officials for a long period and the reduction of polling stations sizes and the provision of two Biometric Verification Devices (BVDs) at every polling station.
Dr. Afari-Gyan explained that the provision, which mandates presiding officers and polling agents to sign election results, would be amended to prescribe punitive action against offenders.
He disclosed this in Ho last week during an interaction with participants at a day's Consultative Forum on Public Elections Regulations (Constitutional Instrument, CI 75).
It was organized by the EC in conjunction with KAB Governance Consult.
Dr. Kwadwo Afari Gyan also called the citizenry to support the work of the National Identification Authority (NIA) and not bastardize it.
The EC boss suggested that the Birth and Death Registry and the NIA should register and issue national identity numbers to newborn babies in health facilities as it pertain in Singapore and other advanced countries.
This, he said, would help the EC to authenticate the true age of persons during voter registration.
 
Verification
On the implementation of C.I 75 in the 2012 general elections, participants called on the EC to take a critically look at the 'no verification no vote' rule that was adopted in the last elections to ensure that no eligible voter was disenfranchised.
An Assistant State Attorney from the Attorney-General's Department in Ho, Moses Asanpoa also said the affected voters should have gone to court to fight for their rights.
Kwesi Aboagye, the National Democratic Congress (NDC) Volta Regional Chairman said, 'seeing the anguish and trauma in which people left the polling stations in the last election just because a machine could not identity them was very disheartening, and the earlier the law is modified, the better for us all.'
Dr. Afari-Gyan, who shared similar views, said various international observers, including Commonwealth observers, expressed grave concerns about the 'no verification, no vote' rule.
From Fred Duodu And Lambert Atsivor, Ho