Court jails two drug peddlers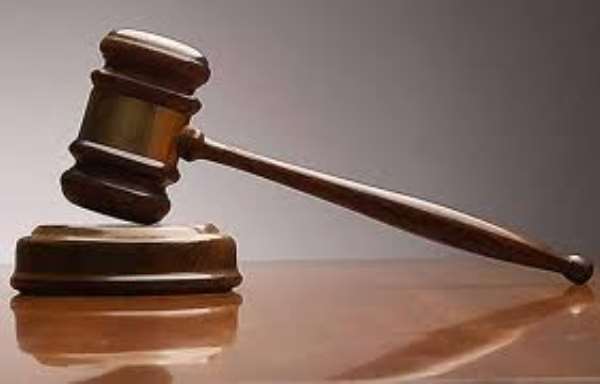 Court
Accra, April 3, GNA - An Accra Circuit Court on Tuesday sentenced two friends, a trader and shoe maker, to a year jail term each for supplying six parcels of Indian hemp.
The convicts, Joseph Kwame Boso, a trader and Reuben Nakorlie, a shoe maker, were charged for conspiracy to commit crime and supply of narcotic drugs.
They pleaded not guilty.
Mr Kofi Bonney, Counsel for the accused persons, prayed the court to be lenient with them since they were first time offenders.
Mr Francis Obiri, the trial judge, in passing the sentence said the prosecution throughout the trial was able to prove its case against the accused persons.
The Prosecutor, Ms Mercy Arthur, a State Attorney, said on July 19, 2012 the complainant, a policeman, had a tipoff that a young man with a red travelling bag containing parcels of Indian hemp was on board a Nissan Almeria taxi parked near Las Palmas Restaurant, Neoplan Station.
Ms Arthur stated that the policeman arrested Nakorlie and took him to the James Town Police station but the matter was referred to the Kaneshie Police because the accused arrested at Nkrumah Circle.
She said during interrogation Nakorlie mentioned Boso as his accomplice and led the police to arrest him at Nkurakan in the Eastern Region.
She said the convicts admitted the offence and led the police to the farm where they purchased the drug.
GNA