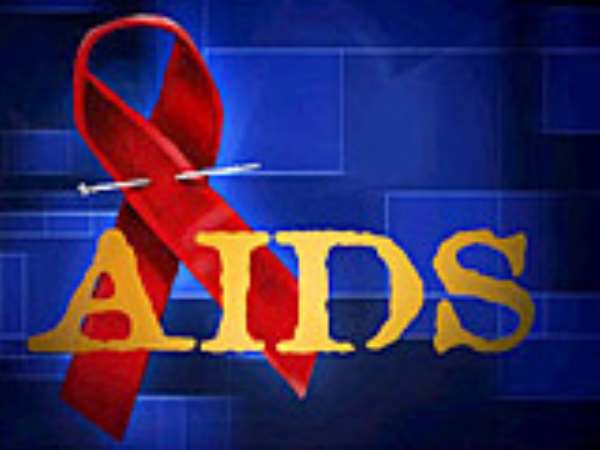 Of the 132 confirmed cases of HIV/AIDS in the Asante Akim North district, two out of every three persons infected are said to be women. The Asante Akim North district with a population of 126,000, placed 6 out of the 18 districts in the Ashanti region, in AIDS statistics.
This development, according to the District Chief Executive, Osabarima George Kwame Frimpong, should not be comparatively considered an achievement but a source of concern to all.
Frimpong painted this gloomy picture when he opened a four-day workshop at Konongo on Monday for HIV/AIDS counselors. The resource persons at the workshop were the Ashanti Regional Coordinating Council's Schedule officer, Mr. D.K. Gyasi and the District Heath Director, Dr. Dodoo.
The DCE said the time had come for all of us to be more responsible in our every day lives, cautioning that a little disregard could spell disaster.
According to him, if President Kufuor were to declare that appointments to any office were subject to a voluntary HIV/AIDS test, majority of Ghanaians would shy away for fear of finding out that they were HIV Positive.
This, he pointed out, should be a warning that if finding out one's HIV/AIDS status could be a nightmare, then it called for extra caution in one's sexual adventures.
He said the government had released ¢16.8 million to each of the eight communities in the district to fight the menace.
DCE Frimpong who was recently honoured by Muslim chiefs at Konongo-Odumase with the title of Aliu (Warrior) for bringing development to the district, revealed that the government was doing its best to expand the provision of anti-retroviral therapy throughout the country.