I owe Manhyia no apology - Rev Owusu-Bempah retorts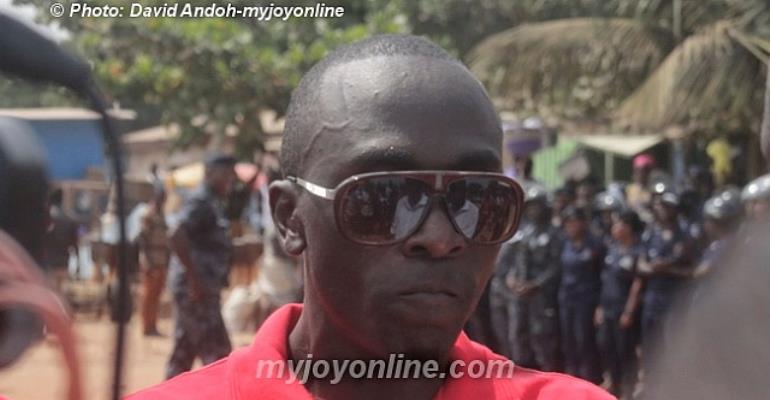 Controversial Prophet, Rev Isaac Owusu-Bempah, has stated in no uncertain terms that he will offer no apology to Manhyia over claims he prayed to avert a revelation he received about the death of the Asantehene, Otumfuo Osei Tutu II.
The Founder and Leader of Glorious Word Power Ministries International's firm decision not to apologise comes barely 24 hours after the Head of the Spiritual Division of Asanteman (Nsumankwaahene), Baffuor Asabre Kogyawoasu Ababio III insisted he must do so or face the wrath of the deities of Asanteman.
On Tuesday, during an interview with Adom TV news, Baffuor Asabre Kogyawoasu Ababio III,stated: "One cannot seek for popularity at the expense of the Golden Stool and if Owusu Bempah knows what is best for him, he better apologises to the King or curse his own stars."
The Nsumankwaahene of Asanteman also hinted that, although the Asanteman Traditional Council is still deliberating on the issue, in the interim, Rev Owusu-Bempah has the chance to either show remorse and apologise to the Asante kingdom and its King or face the wrath of the gods.
But in a quick rebuttal, on Adom TV news, Rev. Isaac Owusu-Bempah also insisted he is only serving his maker and as such has not erred to warrant an apology from him.
He said, the prophecy did not direct him to see Otumfuo in private but it came as a manifestation during December 31st watch night service at his church.
"Can I control what the Holy Spirit says? Why must I apologise for something the Holy Spirit has done?" he quizzed.
"I owe no one an apology.I have not erred. I'm an Asante and I respect the King and his kingdom, but I a man of God and worships the Almighty. I did as the Lord directed me," he added.
According to Owusu-Bempah, he fell into a trance where he saw that the Asante King and his mother were going to die.
"But we prayed for him [Otumfuo] and his mother and this averted what could have been a sad story", he claimed.