Am not source of Otumfou's death rumour- Apostle Bempah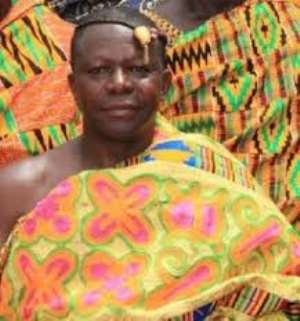 Accra, Feb. 9, GNA - Apostle Dr. Isaac Owusu Bempah, General Overseer of the Glorious Word Power Ministry International has denied that he was the source of the rumour of the death of the Asantehene Otumfou Osei Tutu II.
'Being an Asante and the Asantehene my chief and Grandfather, I can't lie about him'
The rumour of the death of the Otumfou two weeks ago was attributed to the prophecies of Apostles Bempah during his 31st December All Night service.
At a press conference in Accra on Sunday, Apostle Bempah said his prophecy was not only relating to the Otumfuo, and that, "It was generally about the deaths of 'prominent people in the country."
He called on Ghanaians to continue praying for the leaders of the country to avert their deaths
Apostle Bempah said he respects everybody in the country and does not fear to say the truth and the prophecies revealed to him by God.
'I receive revelations and its solutions from God every year and then I reveal it and call for prayers.'
Apostles Bempah appealed to the media to be circumspect in their reportage.
GNA