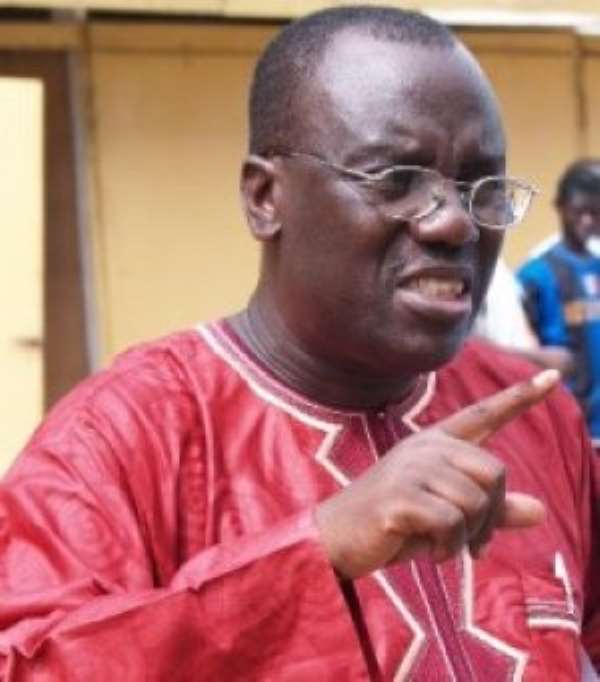 Proponents of a decentralized conference to elect national officers for the opposition New Patriotic Party have been ditched by the National Council of Elders.
The National Council, which met yesterday to discuss the modalities for the upcoming conference agreed that delegates of the party shall assemble at a central point to elect its officers, as specified by the constitution of the party.
Again, the National Council settled on Tamale in the Northern Region as the venue for the conference and the initial date rescheduled from March 1st, to the 12th of April, 2014.
In the interim, the mandate of the current National Executives of the party has been extended until the end of the election.
The modalities for the conference have generated controversies among the current party officials and some aspirants seeking various positions in the party and some top echelons of the party.
Advocates of a decentralized conference, notably the General Secretary, Kwadwo Owusu Afriyie and the chairman of the party, Jake Obetsebi Lamptey, and backed by the National Executive Council, have argued that party finances cannot support a centralized conference.
National Chairman, Jake Obetsebi Lamptey said 'NEC took its decision for a decentralized conference and election, because they saw the party between a rock and a hard place," and that "the option of the greater good should guide us away from narrow legalities that cause greater injuries".
The current executives of the party have argued further that a centralized conference will cost the party GH¢1.2 million to organize.
Some NPP Members of Parliament have also contested the amount quoted by the executives of the party. According to them, their calculations show that a centralized election will cost GH¢686,000 and not GH¢1.2million.
But opponents of the decentralized election idea had argued their case on the fact that a decentralized congress would fly in the face of the constitution of the party.
They argue that a meeting at a centralized point as a party reignites its spirit for general elections.
Meanwhile, a leading contender for the General Secretary position of the party, Kwabena Agyapong, has hailed the decision of the National Council of elders on its choice for Tamale, as the venue for the Conference.
Mr. Agyapong, who had been a strong advocate for the party to hold its conference in Tamale, told The Chronicle that the party has finally re-connected to its root.
"I am so happy that we are reconnecting with our root, because I believe the north was the foundation of our political tradition, the U.P., and I think its a popular decision."
He said he was sure that the elders of the party -Adam Amandi, Imoro Salifu, Chief Jombo, B.K. Adama , Alhaji Bin Sali, Alhaji Roland Alhassan and the other great founding fathers of the party, would be happy wherever they are.