NHIA to sit with Pharmacy Chamber over suspension of supply of medicines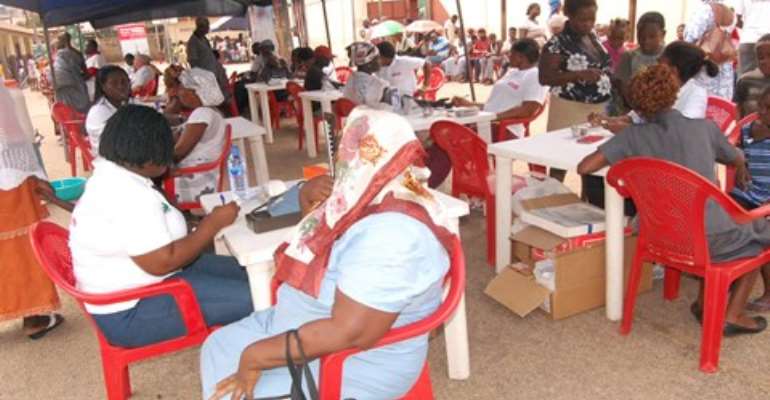 The National Health Insurance Authority has dismissed claims it has  failed to pay for drugs supplied to hospitals under the National Health Insurance Scheme since May 2013.
While it admits it has still some arrears to pay, the Deputy Director of Corporate Affairs at the NHIA, Nii Annang Adjetey, told Myjoyonline.com, that contrary to the claims by  members of the Ghana Pharmacy Chamber,  arrears from May- July last year have already been paid.
His comments were in reaction to a threat by the Ghana Chamber of Pharmacy on behalf of its members- the pharmaceutical distributors- to suspend supplies of medicines to hospitals under the  NHIS if they are not reimbursed by February 10, 2014.
The Chamber in a statement issued Monday claimed the service providers under the NHIS have refused to reimburse the distributors of medicines for drugs supplied to them under the NHIS.
"Whereas some of the hospitals are in arrears since July 2013, most of the hospitals are in arrears since May 2013," the statement said.
The distributors claim the harsh economic realities and the fast depreciation of the local currency have made matters worse for them, adding until they have been paid they will not supply drugs to hospitals.
Stanley Adjei, Head of Research and Advocacy for the Ghana Chamber of Pharmacy said ordinarily it takes about two months for them to be reimbursed but it has now taken at least six months and that is unbearable. 
But in a response, the NHIA said the claims by the Chamber are not entirely accurate. "We are not denying that we owe any health care facility, we do, but according to the statement that was released, their client has been telling them they haven't received payment for May, June and July. But that is not the case."
"We have paid health care providers for properly submitted claims for the whole of May June and July and a few health care facilities for August," he told Myjoyonline.com.
Nii Adjetey faulted the Chamber for not contacting the NHIA before issuing the threat but said his outfit is engaging the Chamber and its stakeholders.
"We are trying to explore the possibility of having a meeting with the Chamber of Pharmacy and when w do that we thrash out the outstanding issues," he said.