Student Stabs Colleague To Death Over Mobile Phone And Sexy Girl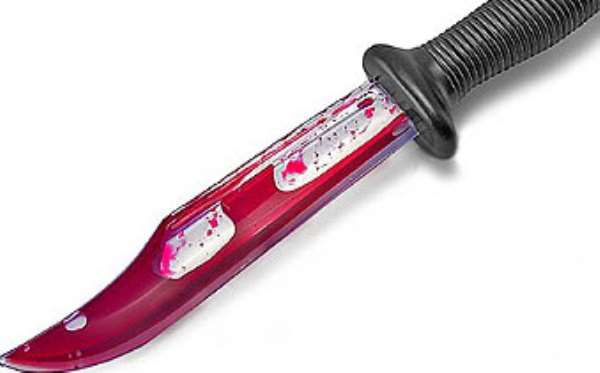 Tafo Divisional police command are investigating the death of a 19 year-old student of the Christian Heritage Technical School, Samuel Amaye, who was stabbed by another student of Christian IPS,Joseph Kudjo in Akyem-Kukurantumi of the Eastern region.
According to eyewitness, the deceased and his friends attempted to take away a phone belonging to Kudjo at Parliament Spot last Saturday around 11:30pm but in the scuffle, Kudjo took a knife from nowhere and stabbed Amakye at the neck leading to his death upon admission at the Tafo government hospital.
Sources also revealed that the deceased and the suspect has not been in good terms because of a lady whom they were all interested in.
According to the Tafo Divisional Commander ASP, John Yeboah,the police have arrested Kudjo to help with investigations and however appealed to heads of institutions in the area to be vigilant on the activities of students.
Meanwhile fear has gripped most of the students in the area as a result of this unfortunate incident but the police has pledged to provide adequate security to do away with such acts.