Kumasi Senior High Schools Charge High Fees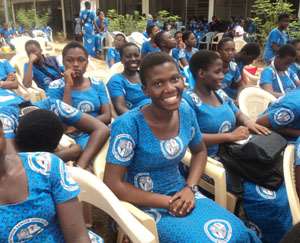 Students
Citi News has established that some public Senior High Schools in the Kumasi metropolis are charging high fees above what has been approved by the Ghana Education Service for the 2013/2014 academic season.
It emerged that some of the schools charged between GHC1, 000 and GHC1, 500 cedis depending on the choice of programme to read.
The affected schools include St. Louis, Opoku Ware and Prempeh College Senior High Schools all in the Kumasi metropolis.
Citi News' Ashanti regional Correspondent, Hawa Iddrisu who visited some of the affected schools confirmed the situation and said poor parents have called for government's intervention.
Regardless of the exorbitant fees, parents whose children could not get better schools through the computer placement system were reported to be mad rushing for admissions into the well-endowed schools.
Meanwhile, some senior high schools and other educational institutions throughout the country have been cited for allegedly misappropriating GHC1.6 million cedis.
This was captured on the Auditor Generals' 2010 which has been referred to the Public Accounts Committee for further investigations.