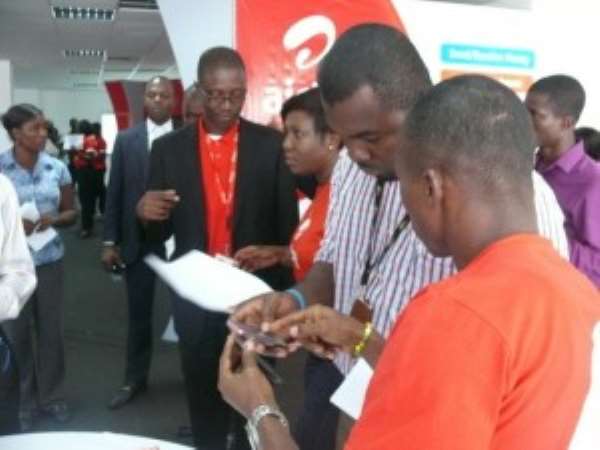 Airtel Ghana has announced a new product that allows Airtel prepaid users to purchase any data bundle for other users.
With this service, the buyer/sender pays for the bundle sent, and the recipient receives it for free. The service does not come with any extra charges.
Marketing Director of Airtel Ghana Ashish Malhotra said in a release that the new service is in response to consumer requests for a service that could enable Airtel customers purchase data bundles for others.
'We are generally known to be a data company, and we did win that award at the last Ghana Telecom Awards; what we strive to do all the time is to respond to the various wishes of our customers, and the Data Gift Service was one of the products we feel connects best with our customers,' he said.
He explained that Airtel customers can purchase data, ranging from 10MB to 12GB at no extra cost to the recipient, just by typing *125#. 'We want to enhance data experience on our network, and this will happen through continuous improvements and the roll-out of various products, such as the Data Roll-over we launched a few weeks back,' he added.
Head of Corporate Communications at Airtel Ghana Donald Gwira added that with the unveiling of the new online data subscription site, www.bundles.airtellive.com http://www.bundles.airtellive.com , Airtel data users now have an easier, one-stop destination to recharge their data bundles, check balance, and even get to know their data SIM numbers.
'We have on the market data vouchers, as well as the usual airtime cards, and with this site, which can easily be accessed on any data enabled device, our customers now have a stress-free process in using our data products.
'Airtel Ghana remains the preferred data network for most data users, largely because of its 3.75G network and competitive data charges. Airtel's customer care has also received plaudits from industry players, as being effective in the market.'