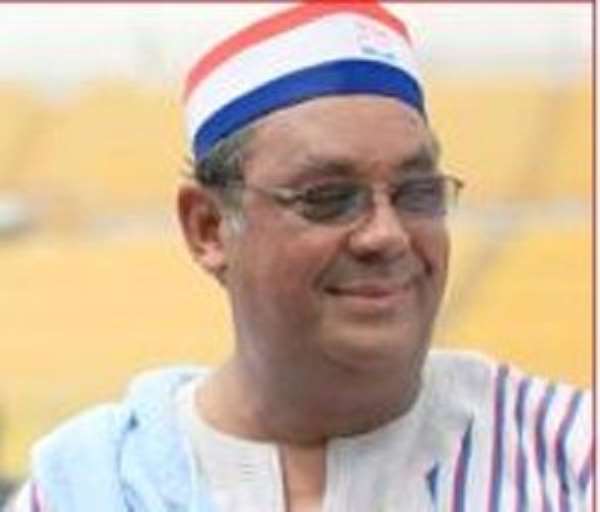 Jake Obetsebi Lamptey
The concerned constituency and regional executives alleged that some national executives were making frantic efforts to manipulate the party's constitution to serve their interests which would have dire consequences for the party now and in the near future.
According to the group, the party's constitution states that internal elections ought to be conducted every four years to democratically renew the mandate of party officers beginning from the polling station level where the party's voter population is based.
'Upon the election of the polling station executives in the various polling areas, these elected polling executives would in turn elect the constituency executives to administer the affairs of the party within the various constituencies. Not only do the polling station executives elect the constituency officers, they also join other party officers to elect the presidential candidate. This development has broadened the internal democracy of the party and has since been lauded by many lovers of democracy.'
The concerned constituency and regional executives made the call in a statement signed by the Upper East Regional Youth Organizer of the NPP, Michael Abogro and made available to the media.
The group noted that the NPP, over the years, has been respected and applauded for its adherence to its constitution in the conduct of free and fair election to select its leaders.
They condemned attempts by a few people to subvert the common interest and will of the majority of the party members.
The attempt by some party bigwigs to impose the current National Executives on the party is not the appropriate reflection of the political mentorship of the great leaders of the party such as Dr. J.B. Danquah, Dr. Busia, former President J. A. Kufuor and the 2012 presidential candidate, Nana Akufo-Addo.
'All these great leaders of our party in their political careers, be they in a group or individually, have embraced fair contest. Shamefully and unfortunately however, current developments in the party indicate that a certain opportunistic and self-centered clique within the top echelon of the party is embarking on some desperate and anxious machinations aimed at smuggling some amendments into the party's constitution in order to avert and subvert these long-established democratic processes in the party. It is therefore imperative for any persons intending to lead our great party to brace themselves for fairness and internal democracy,' the group said.
From: Ebo Bruce-Quansah, Bolgatanga