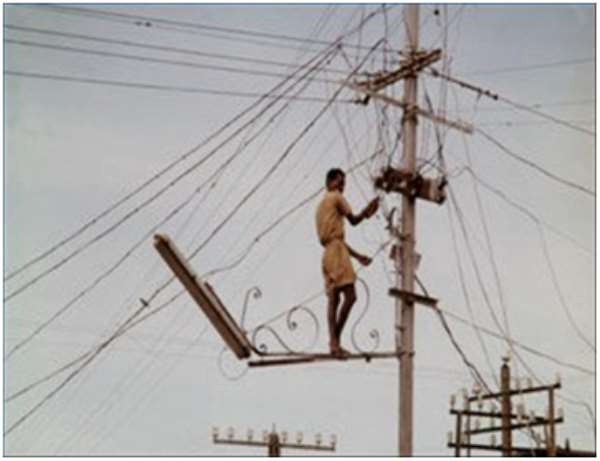 Stakeholders in Akwa Ibom State Power sector which consists of Business Managers of the 3 Business units in the 3 Senatorial districts, representatives of TCN and Ministry of Rural development have identified electricity theft as a major challenge in the industry.
At a meeting with the Senior Special Assistant to the Governor on Power, Dr. Victor Udo, the stakeholders said individuals in the state embark on building houses with no consideration for electrification until the house has been completed thereafter, they connect to existing power supply routes in the area without consulting the appropriate Power authority which amounts to theft of energy.
The Senior Special Assistant to the Governor on Power, Dr. Victor Udo in his response, said "no other state in Nigeria does as much rural electrification as Akwa Ibom state therefore a legislation may be needed to prohibit theft of energy because it undermines the efforts of the Government when electrification projects are implemented and afterwards people vandalize electric facilities that have been installed"
He proceeded to form a committee to explore with State House Committee on Public Utilities, the modalities of proposing a bill on vandalization, theft of energy and tampering with electrical facilities.
Apart from constituting a loss to the Power company, illegal connections can make power lines become overloaded with electric energy which could in turn harm electronics and home appliances that are designed to receive a certain steady amount of electricity.
It is a very risky business because the safety of the individuals and the community at large is at stake when unprofessional people tamper with power assets.
The SSA on Power stated the need to key into the Federal Government Infrastructure protection initiative being undertaken by the Presidency.